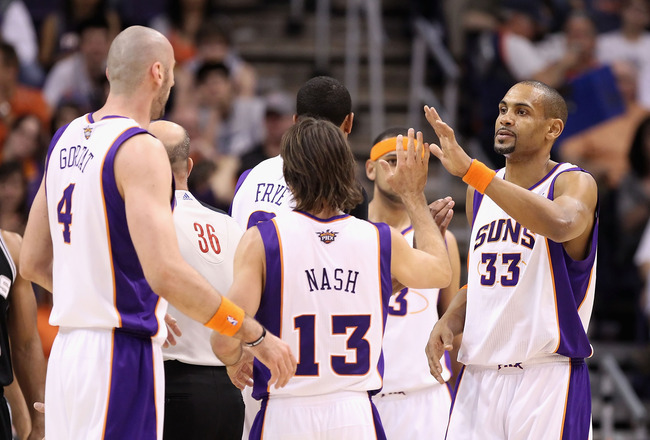 The Phoenix Suns historically have been a terrible drafting team.  Out of all their first round picks only 12 out of 40 of them have had successful NBA careers.  Out of the 12 only 7 of them made a name for themselves in a Phoenix Sun uniform, and one of them in his second stint here (Steve Nash).  The Phoenix Suns are only a few key pieces away to returning to championship form.  The two key pieces they need are a PF and a SG.  I believe the Suns should sign Jason Richardson for SG because face it he hated Orlando and loved it here.  Now the question of PF has been tossed around between the draft and free agency.  With both the draft and free agency lacking true ready now players the Suns should turn to the world of trading.  Under Kerr the Suns made some great trades and some extremely questionable trades, but under Blanks it is time for him to show us more of what he knows.  Blanks already pulled off the trade that sent us the Polish Hammer Marcin Gortat.  Now it is time for him to make another move.  The number 13 spot may be able to go with a few players to a rebuilding team for a true PF.
Trade 13th pick, Gani Lawal, Josh Childress, and Mickael Pietrus for LaMarcus Aldridge and Armon Johnson
Trade 13th pick, Robin Lopez, and Aaron Brooks for David West
Trade 13th pick, Robin Lopez, Hakim Warick, and Josh Childress for Carlos Boozer
Draft either Jimmer (PLEASE NO!!!), Donatas Motiejunas, or Tirstan Thompson (if he somehow fall to us)
We can only hope for the best.