I'm looking for two people to take over two different teams in my NBA Fantasy League on ESPN.com. The owners have been inactive since joining and are unresponsive to emails. They are both behind in the standings due to lack of games played, but have good teams. I've put up three prizes for the top three finishers to keep things interesting. They are: 1st place: Clyde Drexler autographed Nike; 2nd Prize: 1991 Trail Blazers Cook Book; 3rd Prize: 1978 Mattel Basketball LED Game. As a Suns fans I will also give you the option of substituting an awesome Suns prize for one of these items if you happen to finish in the top 3. I have all kinds of Suns crap swag from over the years.
This is a 16 team standard rotisserie style league with one extra category of 3 pt.% instead of just 3 pointers made. It is quite challenging as the pickings are slim on the waiver wire. Team owners are a little more open to trades as a result. All I ask as a team owner is that you sub out your long term injured players and respond to trade offers. Really just a bare minimum amount of effort is all that is required. You can even set your lineup for the rest of the season and just check in every once in awhile.
Team 1: Chris Paul, Rudy Gay, Nene, Bogut, Dragic, Brandon Jennings, George Hill, Rondo + scrubs
Team 2: Stephen Curry, Luol Deng, Ty Lawson, Jordan Hill, Nick Young, Granger + a bunch of underachievers
Possible third team with Kyrie Irving, David West, Josh Smith, Thaddeus Young, J-Lin and middle tier players.
Benefits of joining the league:
A chance at awesome free prizes
Test your skill in a very difficult 16 team league (most leagues have 12 teams)
Talk all kinds of shit to other NBA fans. Mostly Blazer fans (hence the choice of prizes)
Possible bragging rights on how you beat me in my own Fantasy League.
If you are interested in joining simply leave your email in the comments. I will choose two at random (maybe 3) and delete this post after the process is complete. Create a spam email if you don't want to leave your public email out there. You will need to sign up for an ESPN account if you don't already have one. This is free and only requires a validated email.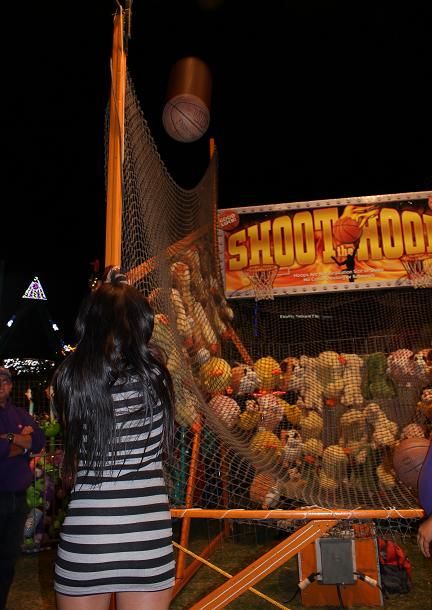 You don't need $5, know how to hit a free throw, or a cute ASU booty to win a prize in my fantasy league.