Definitely a cool item. They'll throw an NBA logo on anything today, and make it look vintage, but here's a throwback you're unlikely to find reproduced. 20 bucks here, and another 4 to ship, though the seller is open to hearing offers. Talk them down and pick it up for a 10 dollar bill.

Why include a planner from more than a decade ago on Suns Swag? Because it can be had for less than 8 bucks, and like we said before, they'll throw a logo on anything. A similar item today will run you considerably more. Jot work notes in this thing and leave no doubt to anyone in the office as to where your allegiances lie.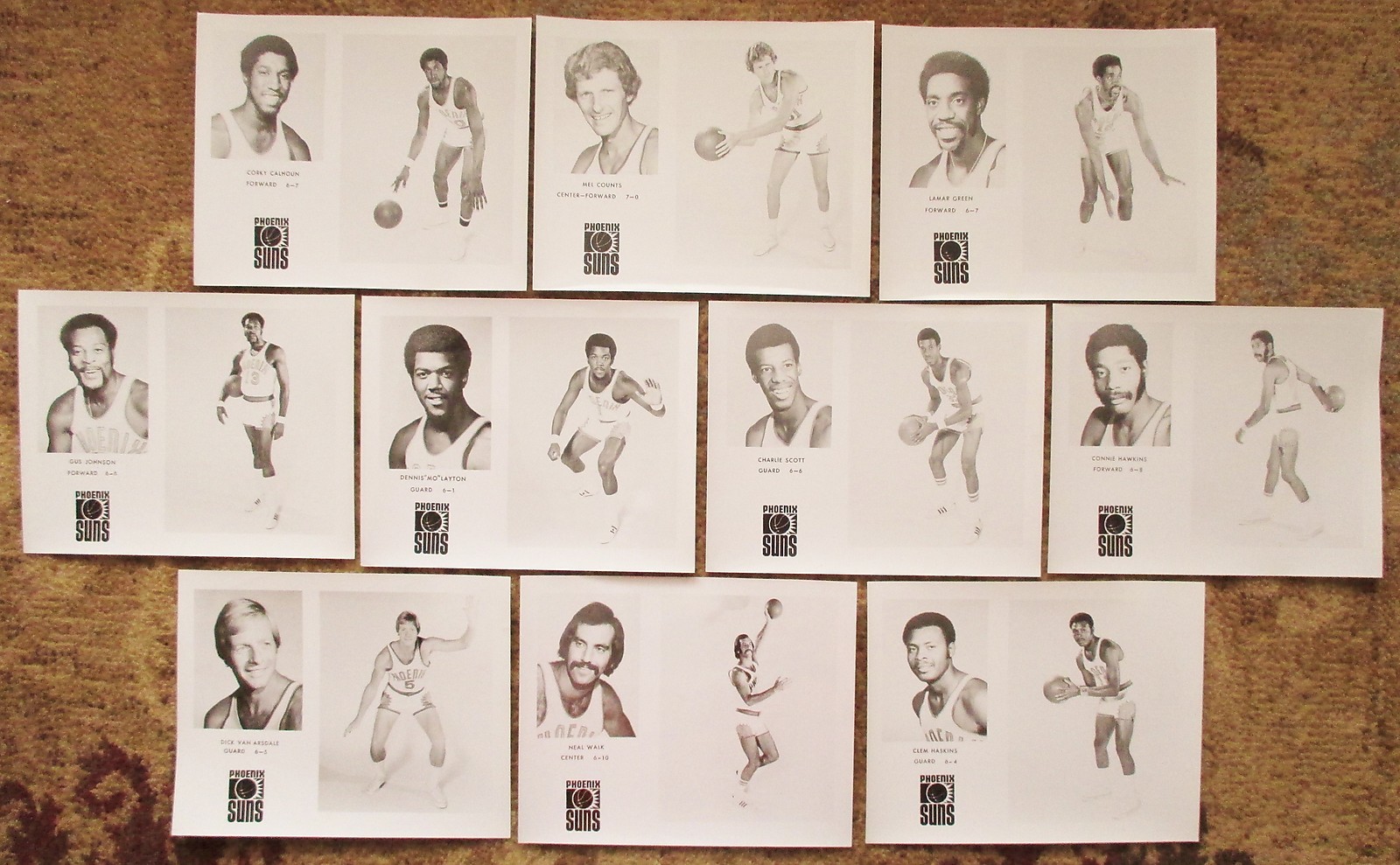 10 8x10s here, featuring the 1972 Suns, each with two poses. The 1972-73 Suns went just 38-44, coached by Butch Van Breda Kolff and then Jerry Colangelo. Charlie Scott and Neal Walk, both included in this set, averaged 25.3 and 20.2 points per game, respectively. The set is yours for $40, another $4 to ship.

A pair of coins here with different numbers, otherwise identical. Someone with a different skill set than I could likely tell you how much the silver is worth. The coins commemorate the Suns 1993 Western Conference Championship. Bidding starts at $70, buy it now is $95, and shipping is $7.

Do you know how the 1993 NBA Finals ended? It appears this seller does not. You can rewrite history for $22, or make an offer for less that.

A interesting collection here. I've got a couple of cheap frames containing newspaper clippings of my favorite teams myself. If you're a fan of other teams, the seller has multiple collections available for sale. 12 clippings for 10 bucks, they look good on the wall in the man cave.

First things first. If you're one of those people that starts celebrating Christmas, like, now, then stop it. Christmas is to be celebrated from December 20th through the end of the year. Off soapbox. The seller has a lot of ornaments available, I just picked my favorite. Pretty smoking deal to celebrate the holidays with Tom Chambers, 13 bucks, all in.

Like other items, the seller has a lot of these for sale. For the female Suns fan in your life (or you, I don't judge) is this Suns bottlecap hair bow. The seller can make these in a variety of colors, and you can pick them up for 6 dollars if not less.

These ads look to be in fantastic condition and feature 12 players from the for the 1981-82 team. That squad won 50 games and advanced to the Western Conference Semifinals before falling to the Lakers in four games. The complete set is $60 plus $3 to ship.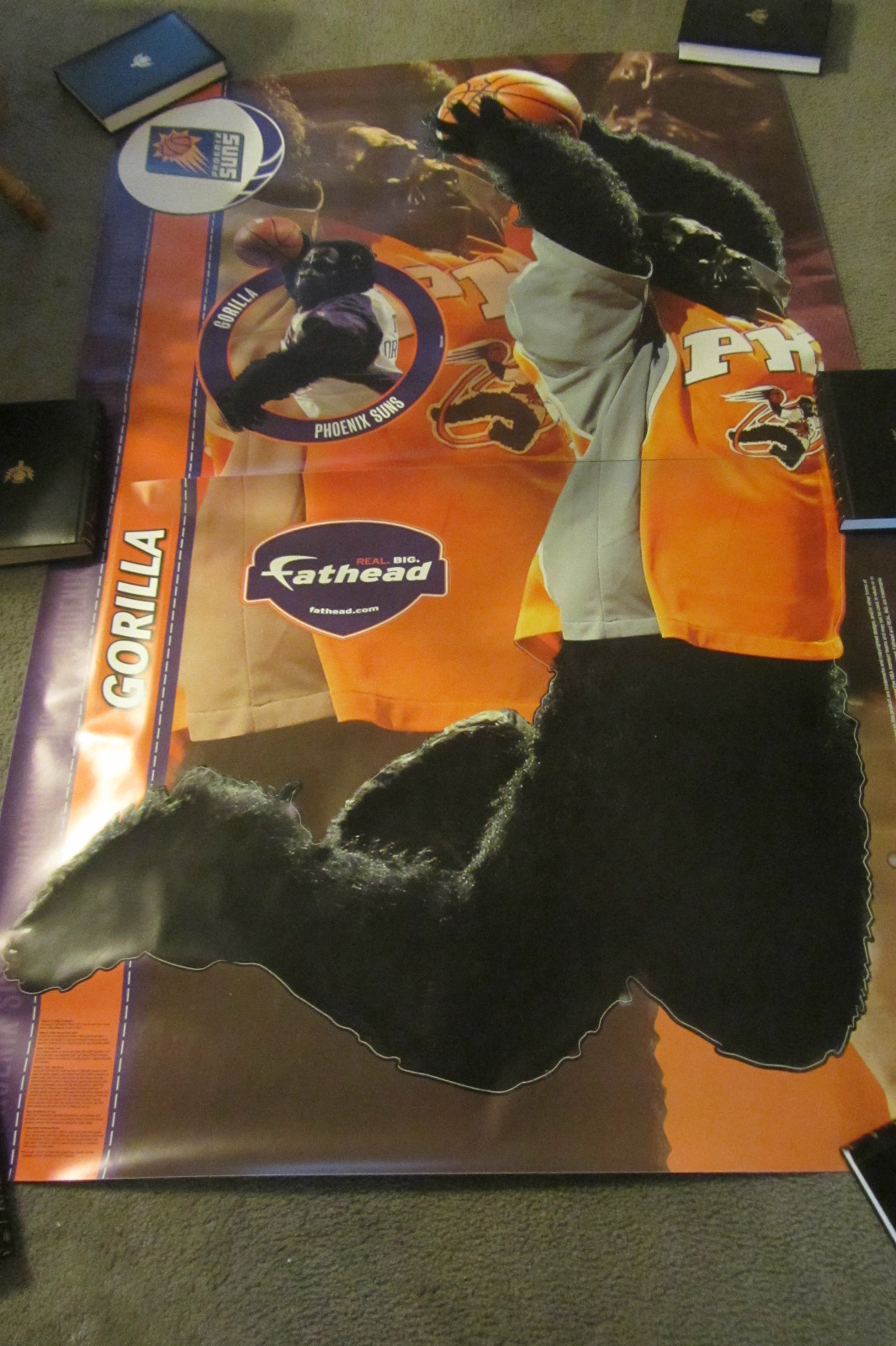 Forget what I said earlier. Skip the 8x10s, and skip the newspaper clippings. Scoop up this officially licensed Gorilla Fathead. The item comes rolled in a tube with instructions and can be had for 50 dollars plus another 12 in shipping.