A fan of the Suns and puzzles? We've got the hook up for you.  Up for bid is a Phoenix Suns Rubik's Cube. A stadium giveaway, brand new, keep your mind sharp with images of Steve Nash and the Phoenix Suns Gorilla. For those concerned with maintaining the integrity of the classic puzzle, there's a sticker that states "this is not a genuine Rubik's Cube." For those than can get past that and need something to keep themselves busy at work, it can be yours for a twenty dollar bill.

A chance to rep the colors of your newest, favorite Phoenix Suns draft pick. We've featured a Bogdanovic jersey on Suns Swag before, but here's another opportunity to expand your wardrobe. This is Bogdan's jersey with the Serbian national basketball team. Most recently Bogdanovic won a silver medal with Serbia at the 2014 FIBA Basketball World Cup. He averaged 12 points, 2.4 rebounds, and 2.8 assists, on 47% shooting. This jersey is yours for $99 plus $12 shipping.

I love vintage pennants, and this one is a real gem. It's not always easy to tell the size of the pennant on an eBay listing, but the seller states that this offering is "full size." The pennant looks to be in fantastic condition, save for a small thumbtack hole. This can be yours for about 23 bucks after shipping, but the seller is taking offers so take a shot and I bet you can snatch this beauty up for less than twenty.

More vintage Suns swag for your collection. The seller's honest, he doesn't call it "rare," rather, "less common." He's got a bunch of them, and buy it now is not an option but this item has no major flaws and I'm guessing there's not a lot of competition when placing bids. If you can get it for the rock bottom price, it's headed your way for $17.50 after shipping.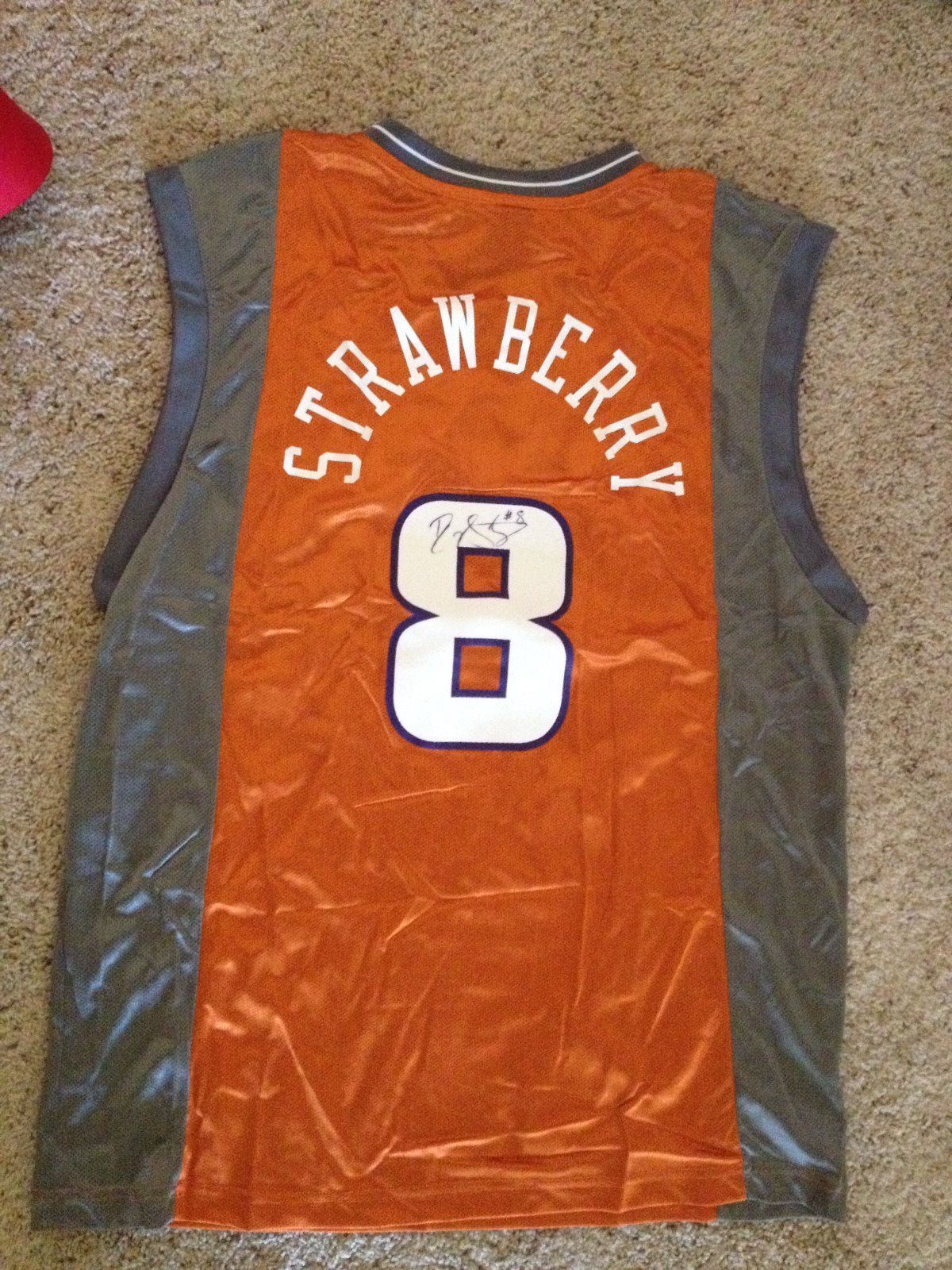 Certainly among the rarer of autographed Suns jerseys you'll find. Strawberry was a late second round draft pick of the Suns in 2007 out of the University of Maryland. In all, Strawberry played in 33 games with the Suns, averaging just over two points in eight minutes before he was traded to the Houston Rockets for Sean Singletary. He has not appeared in an NBA game since, and is presently playing in the Turkish Basketball League. Evidently this was not proudly displayed by the owner, though the only identified problem is that it's wrinkled. No COA available, bidding starts at $66, $7 to ship. You can probably wait until it's half that.

I've got half of your Canadian tuxedo figured out for you. I'll be honest, my eyes widened when I can across this one. I'll tell you why. While this is a laughable piece, and that I cannot deny, it's simply a bargain. 29 bucks after shipping! You spent more than that on an Alando Tucker jersey! This can certainly be incorporated into a Halloween costume for the diehard Suns fan. Jump on it.

There's no shortage of bobbleheads available on eBay, but if your shelf already includes Steve Nash, Shawn Marion, and Amar'e Stoudemire, this could be a nice addition. Q spent one season in Phoenix, and the 2004-05 campaign ended with his name in team record books. Richardson set a Suns single season record by sinking 226 three pointers. He also set the single game record by drilling nine treys against the New Orleans Hornets. A little pricey in my opinion, the seller is looking for just under 32 bucks after shipping, but offers are welcome, so take a shot.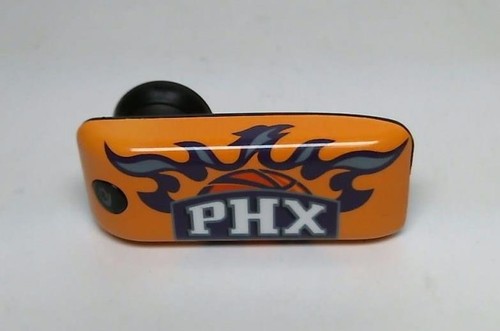 Further evidence that they will throw an NBA team logo on anything. What you see is what you get. This runs $11, free shipping, but does not even include a charger. One has to wonder if it even works. Who cares. Put it in your ear and go Suns!

A sharp piece, the seller describes this as "a very limited edition model." I'm in no position to dispute that claim. The seller has a lot of model planes for sale, including another Phoenix Suns model. 52 bucks if you utilize buy it now, though you may be able to get it for about 12 dollars less if you bid.

A little expensive for my tastes, but too cool not to share. The 1970-71 Suns finished 48-34, good for 3rd in the Midwest division and fourth best in the league, though did not make the playoffs. The team was led by Dick Van Arsdale with 21.9 points per game, and Connie Hawkins who averaged 20.9 to go along with 9.1 rebounds. Paul Silas set a Suns record by averaging 12.5 rebounds per contest. All the signatures are here, and it's a good looking piece. If you can part with the $400, do it. If not, bidding starts at about $100 less.