The season may be over for Steve Nash, but you can imagine what might have been on the gridiron with this Phoenix Suns football jersey. If you're looking to add it to your wardrobe, be aware that it's a youth medium. Used, the seller offers no info regarding the condition. It's yours for $25 after shipping.

When I was a kid, Starter jackets were all the rage. I don't really remember Apex. The front of this coat isn't anything I haven't seen before, but the back caught my eye. Obviously I felt it was tremendously important you see it as well. This would be a fun buy for a couple twenties, but it's running about $130 bucks after shipping.

Buy it or don't, aren't you just happy that this shirt makes sense in 2014-15? A variety of sizes available, yours for $23 after shipping.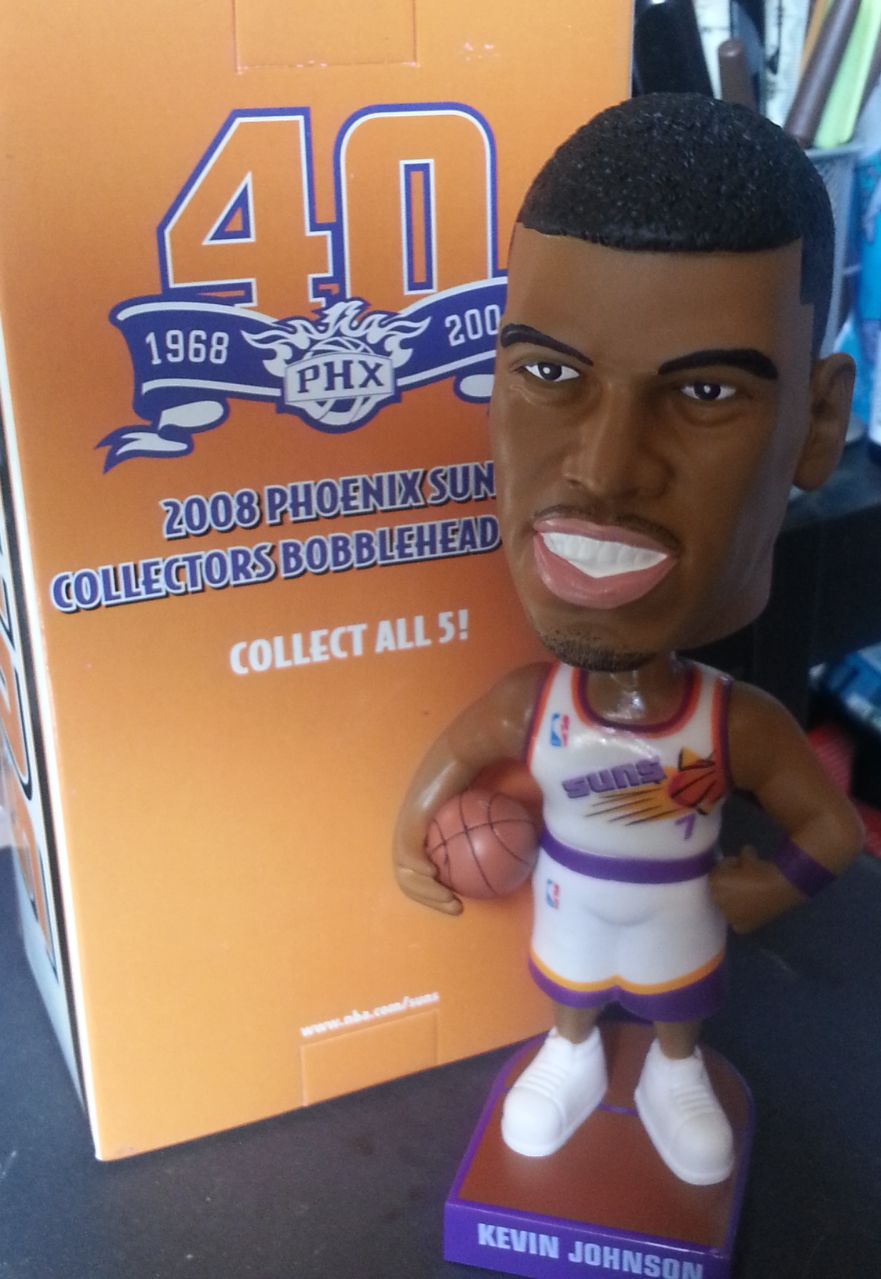 This isn't a particularly remarkable item, I include this because if you're a bobblehead enthusiast you'll know that sellers can ask ridiculous amounts of money for these things. The price is right with this one. 20 bucks after shipping for a Suns legend.

You'll definitely be bidding on these. Included in the set of nesting dolls are Charles Barkley, Kevin Johnson, A.C. Green, Wesley Person, and Michael Finley. 5 days left in the auction, bidding starts at $10, $7.15 to ship.
UPDATE: Just found another set with Barkley, KJ, Majerle, Ainge, and Perry. Buy it now for $40.

You might not want these, but I have to include them because the laugh factor is high. How much do you think these shoes would cost new, before an NBA player wore them. 100 bucks? Michael Beasley stepped in these, and they're yours for $95 after shipping.

Used, seller rates the condition at 80/100. Seller lists the size at "large," tags read, "XXV." Five days left, bidding opens at $10, $11.99 to ship.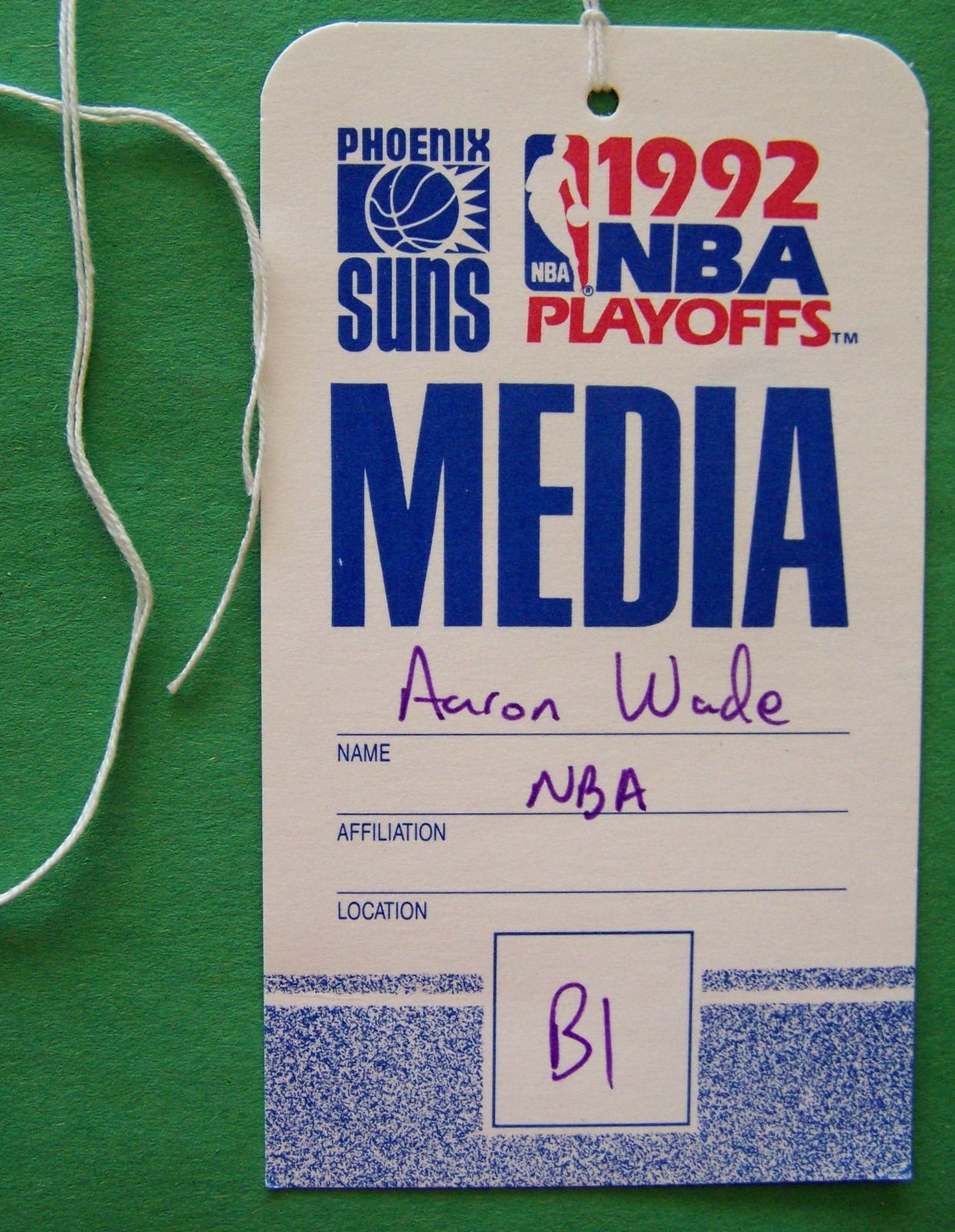 But not just any press pass, Aaron Wade's press pass! Your Suns swept the Spurs in the first round of the 1992 playoffs before falling to the eventual Western Conference champion Portland Trailblazers in 5 games. Buy it now is $20, shipping is $3, seller will hear offers.

Ok, I know we just recently covered Christmas ornaments, but somebody's got to jump all over this one. It's Antonio McDyess, and it's six bucks after shipping. Get after it.

Not a bad price tag here. You get 18 signatures in all for 90 bucks. Included is a limited edition Western Conference pin if that seals the deal.