Had a Chicago White Sox Starter jacket in the same style when I was in middle school. My mom saw Dr. Dre wearing a Sox hat in a music video. Then we had a conversation about gangs. This Suns version of the early 90's classic jackets is actually quite a bargain. It's used, but just $44 after shipping, and looks to be in excellent condition. Sized medium. Here's an XL for a few bucks more.

Also from the era of Starter jackets. Up for bid is this Starting Lineup collection that an enthusiast may not already own. If you've already got Majerle, KJ, and Barkley, scoop up Eddie Johnson, Armon Gilliam, Tom Chambers, and Jeff Hornacek. All four are new and unopened, yours for $50 after shipping.

So this is a thing. Golf ball is signed in blue Sharpie, and remarkably enough, comes with a certificate of authenticity. Fitzsimmons coached the Suns from 1970-1972, 1988-1992, and from 1995-1996. He was named the 1988-89 NBA Coach of the Year. You can pick this up for $40 after shipping. For $5 less, here's a dollar bill autographed by Cotton.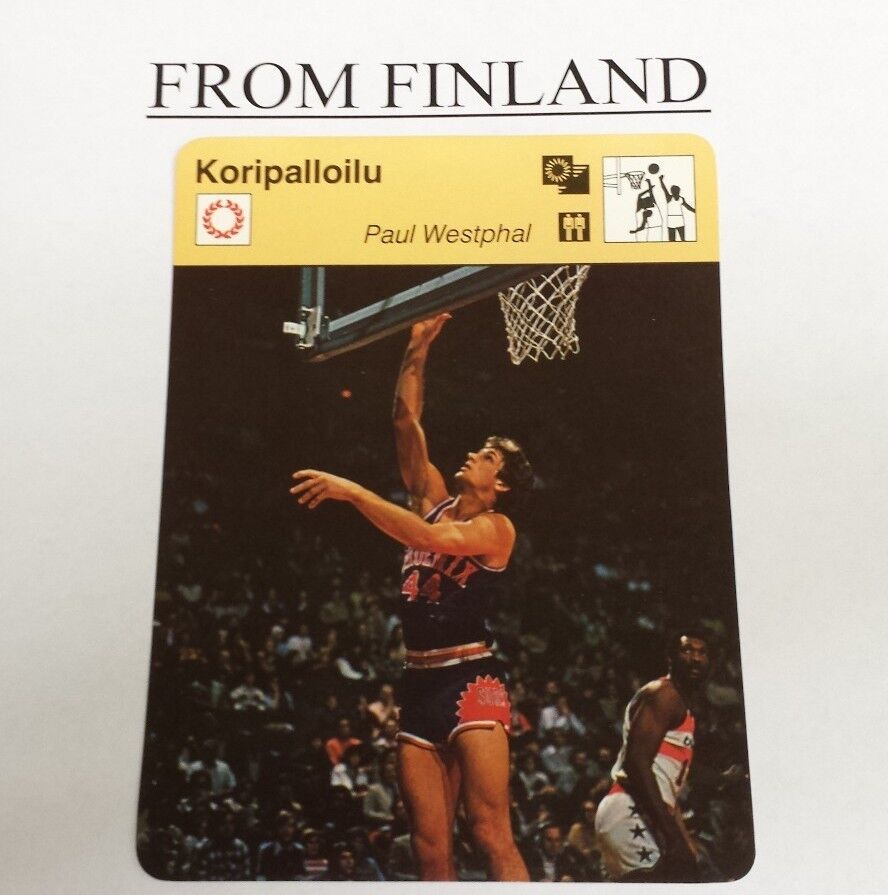 Exactly what it sounds like. Complete with a instructional picture at the top in case you're not sure what this dude in purple wearing short shorts is doing. It's from 1980, and I'm not sure how collectable it is, but you can add it to your collection for a grand total of $17.

Seller states that this was obtained from the Phoenix Suns. Llamas was with the Suns for all of 28 games between 1996-1998. In total, 58 points, 36 rebounds, $112 and it's yours.

Nice piece here. Pennant looks bright and crisp. 10 signatures from Suns in the early 80's, including head coach John MacLeod, Alvan Adams, Kyle Macy, and Dennis Johnson. Free shipping, bidding starts at $50, buy it now is $70.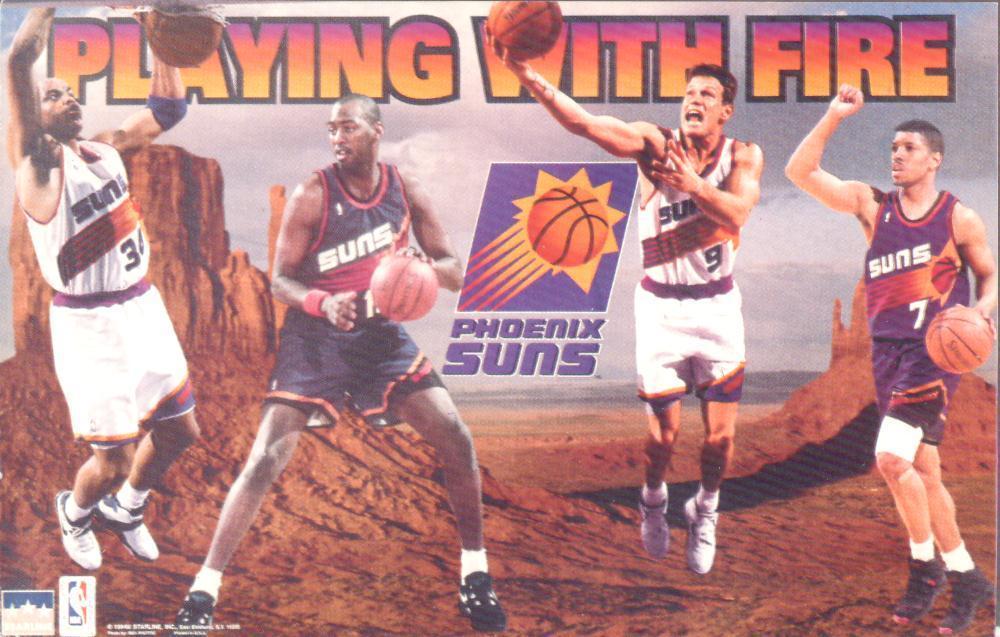 Nice poster for a nice price. Barkley, Majerle, KJ, and hey! Danny Manning! Throw it in a cheap frame and it's excellent man cave decor. $15, $6 to ship, but buy more posters and that shipping cost goes away.

Another addition to the Suns library I know that you're working on. I googled "Team of Oddities" to see what comes up. In Google Images, the first picture is of the book. The second is disturbing. The third is more disturbing. Scoop up this read for about $15 after shipping.

Suns legend out of the University of North Carolina. Includes "B&W head shot, color graphics, brief vital stats." Regarding the condition, "nice shape. lite wear." 13 bucks and it's yours.

License plate autographed by Phoenix Suns great Connie Hawkins. Hawkins spent 5 seasons with the Suns, averaging 20.5 points and 9 rebounds. Bidding starts at $15, or you can buy it now for $30. 9 bucks to ship.