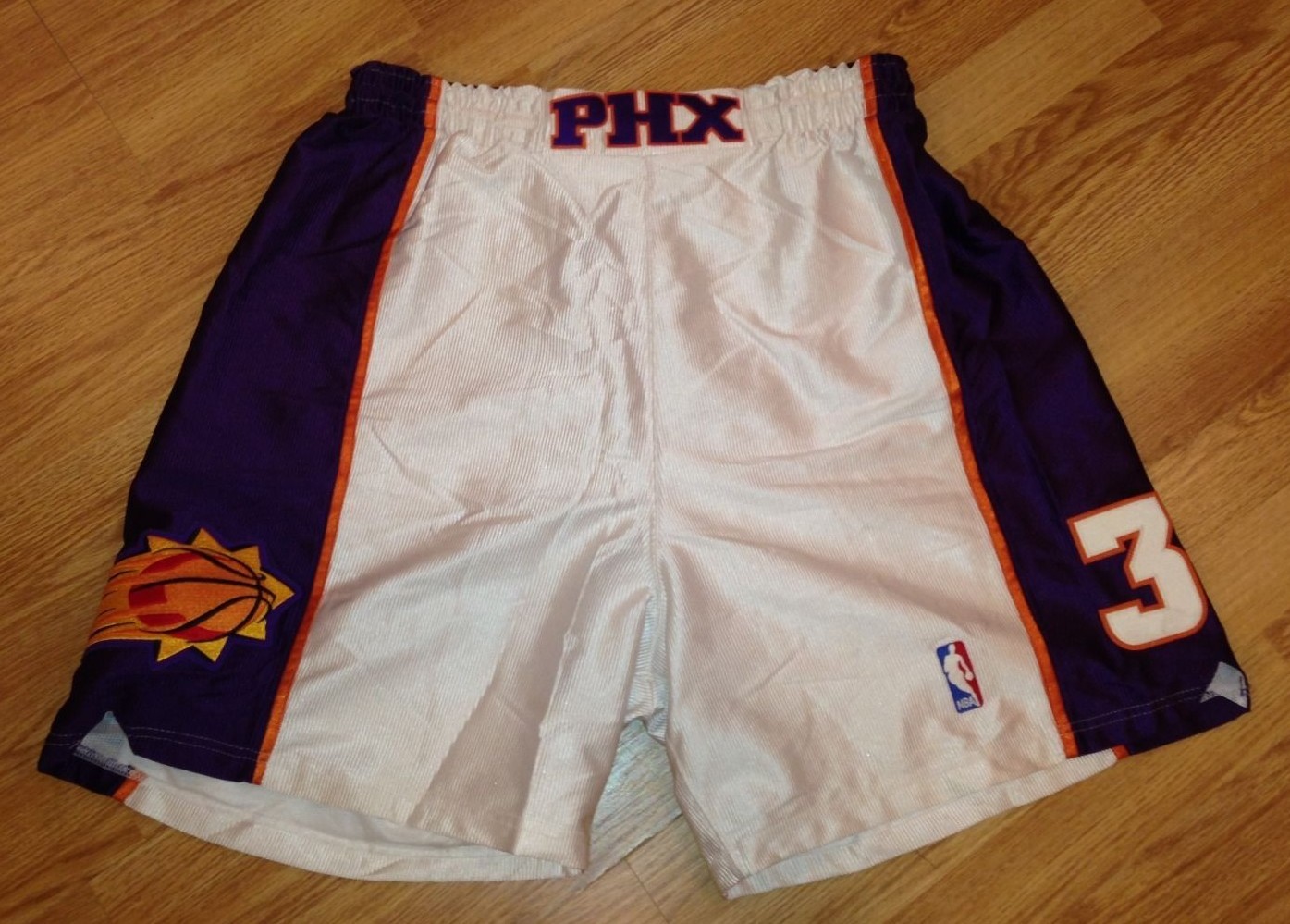 Two weeks ago we featured a pair of Mark West game used short shorts for sale. That lead one Bright Sider to quip "Don't think I'd care to own something that once housed Mark West's fruit basket. Or any other players' for that matter." Guess he won't be bidding on this game used gear from The Matrix. Seller doesn't say anything about a COA. Buy it now is $115, offers can be submitted, and shipping will run you another $10.55.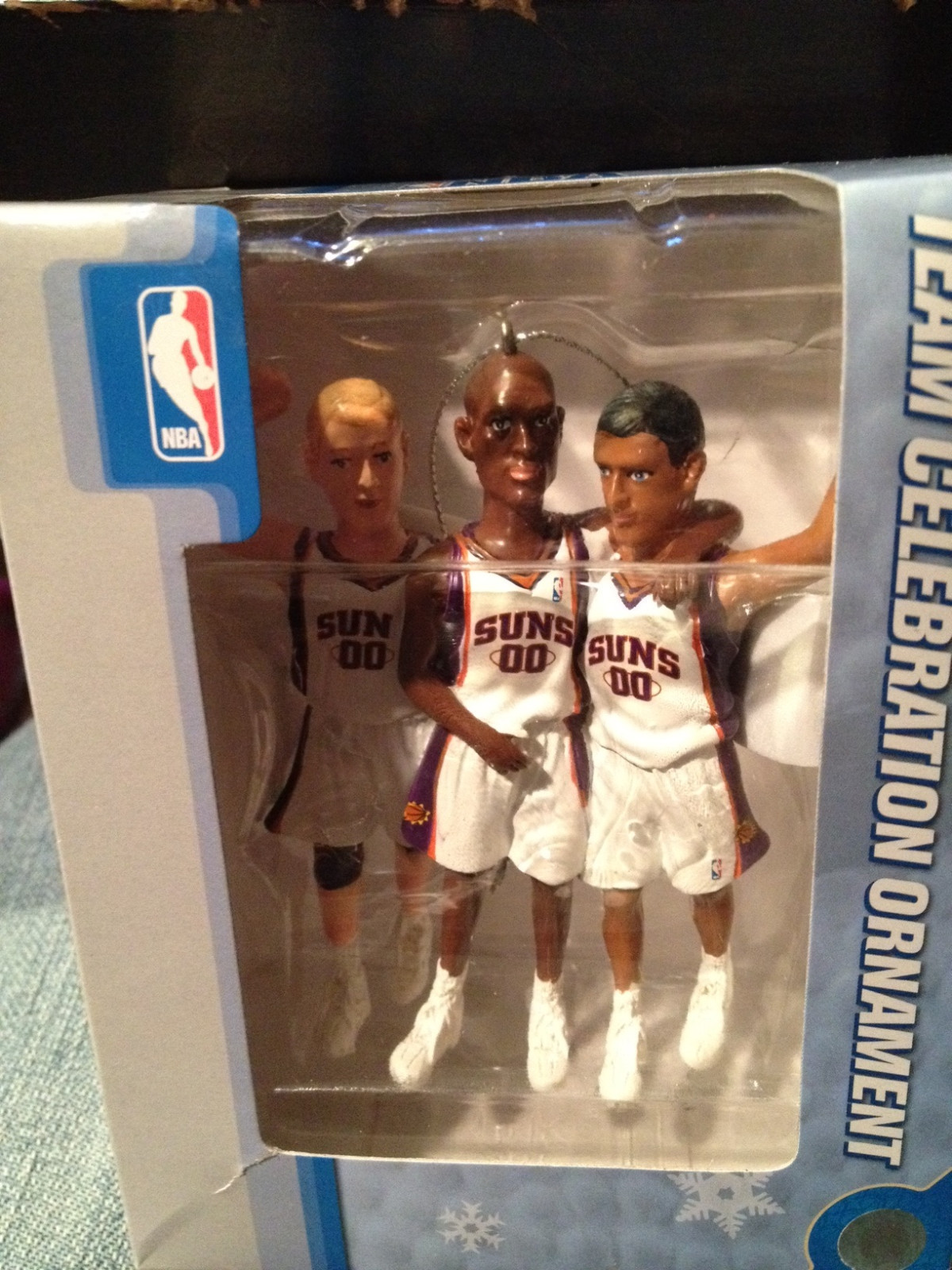 We've featured many Christmas ornaments on Suns Swag, but this one has to be pointed out. All players represented are wearing the number "00." That's asinine! Do you think Adam Silver would allow that to happen, even for a game? NO WAY. You can scoop this up for about $15. Happy Holidays!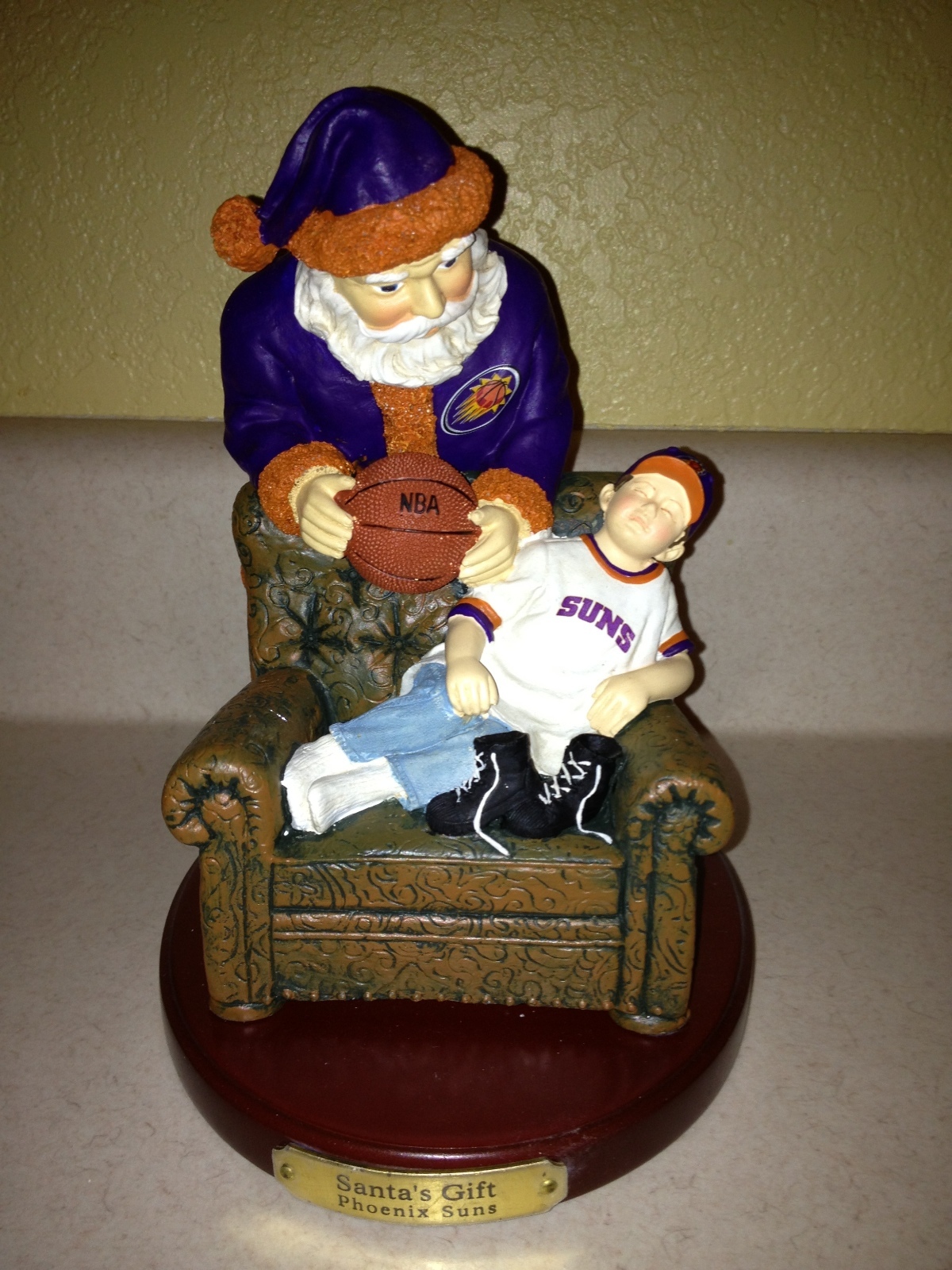 This is for after you've got your tree completely decked out in purple and orange. Santa looks to be delivering a basketball to some snot nosed brat snoozing away. It's a useless gift, you can tell the kid's got no game. Might look good on your mantle though. 35 bucks after shipping.

Definitely a weird item, but could be the perfect addition to tie your man cave together. If you look closely, you can also see Dwayne Wade getting schooled by The Dragon. You can pick this up for a 10 dollar bill.

From the seller: "I was told when I acquired this,that it may have been worn by the Suns mascot that season, but I have no way of knowing that for sure." With no COA, you can go ahead and assume this wasn't worn by a player or mascot at any time. Still, it's a cool item. It's got 1 bid at $69.99 and shipping is $6.

Be advised, no COA mentioned in the description. Longley spent 10 years in the NBA, most famously with Bulls for the last three of Chicago's six championships in the 90's. In January of 1999 he was traded to Phoenix where he played in 111 games across the next season and a half. In that trade Phoenix sent Mark Bryant, Bubba Wells, Martin Muursepp and a first round pick to Chicago. That pick became Ron Artest. Bidding is current at $18.50, shipping is $7.

HOLY MACKEREL. I love that this is a thing. Buy it, wear it, don't take lip off of anyone. It's $100 but the respect you will command from your peers holds no dollar amount. Bidding is taking place now. You have three days.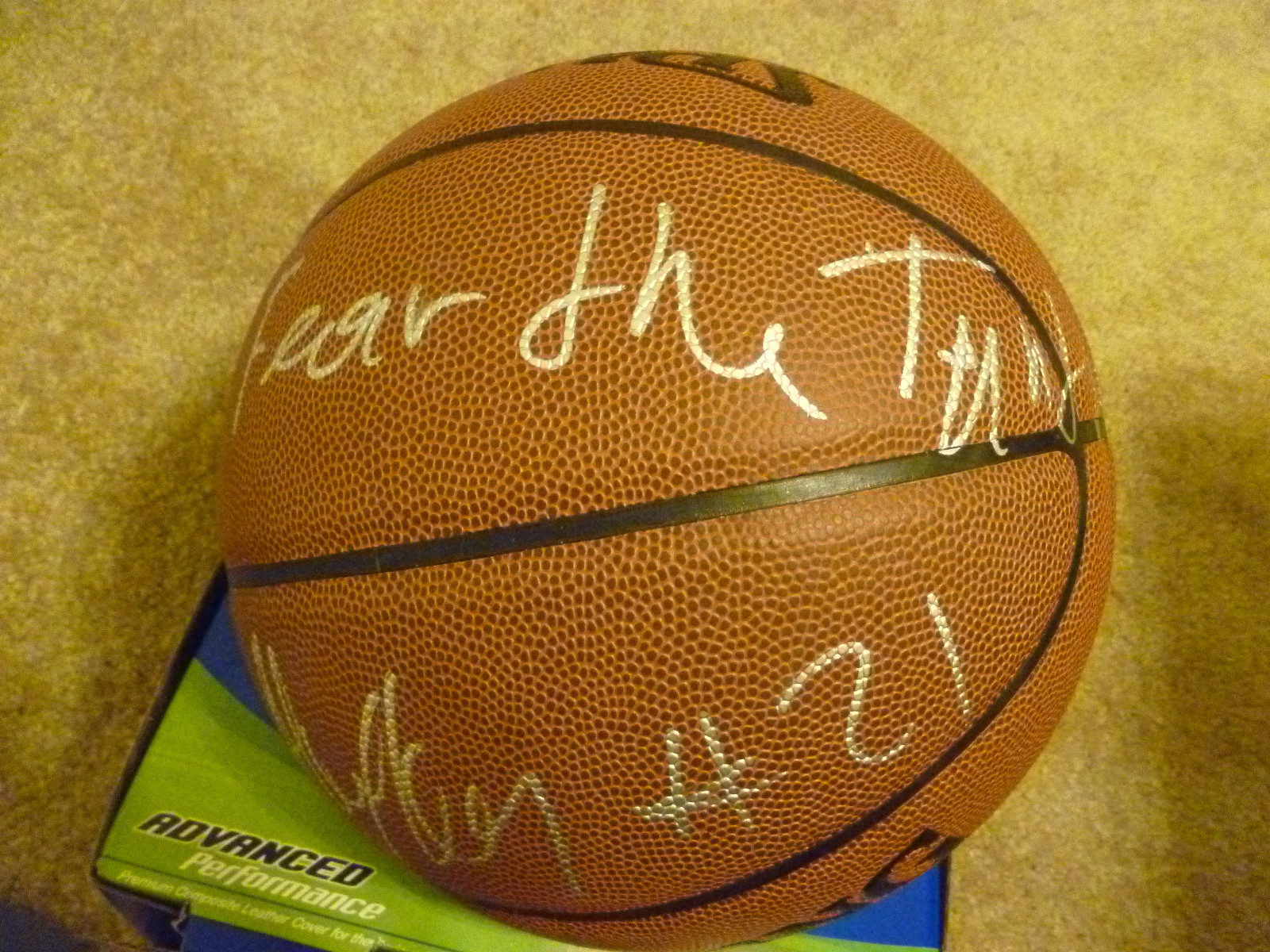 Including the inscription "Fear the Turtle." You've been watching this guy play right? He's the future. Before you know it this basketball will be worth $60. You can buy it now for $50, or make on offer. Pick it up for $40, then send me a thank you note at the end of the season.

This is a weird item. Seller states: "These shirts were sold in a very limited run, available only at the stadium shop in the ~ mid 2000's. There were a series of them, done with different player's numbers. Less than a 100 of each were made." This is a size large. If you're a collector of odd Suns stuff or a diehard fan of Stoudemire, you can buy this now and ship it for $56. Make an offer and pick it up for half.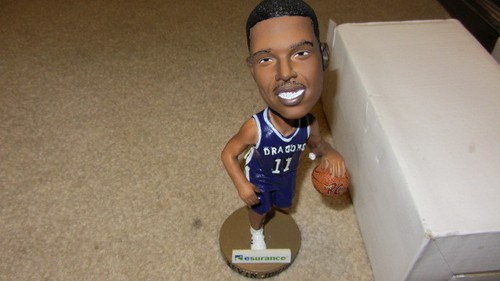 Bobbleheads don't get much rarer than this. Johnson's senior year at Sacramento High School he led the state of California in scoring at better than 32 points per game and was named Northern California Player of the Year. You can grab this for $57 dollars after shipping or make an offer.