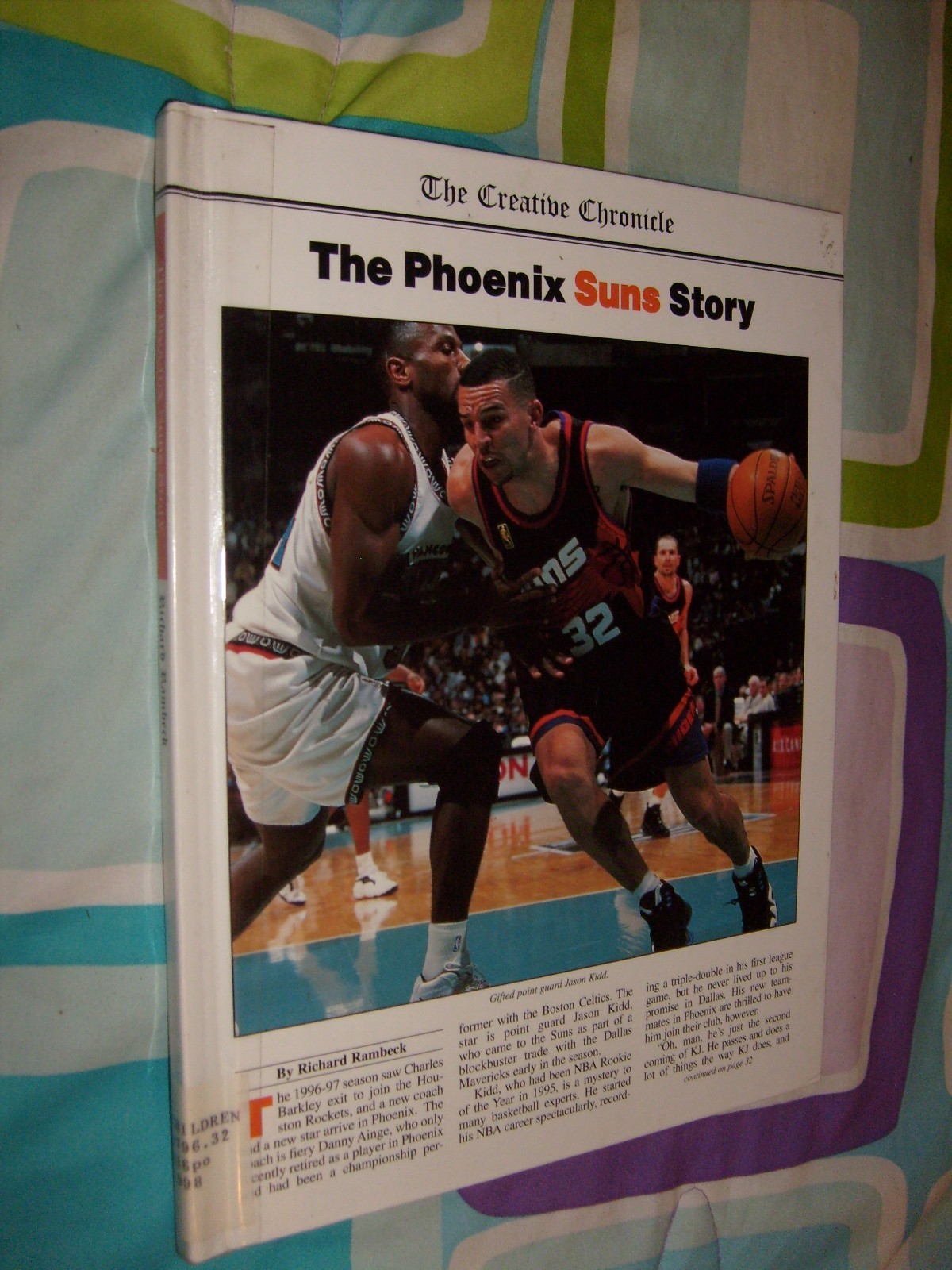 This is a discarded library book that has all "the markings associated with a library book." The story told is that of the Phoenix Suns. Well at least through the 1996 season. Seems hard to do in 32 pages. Still, it's a cheap addition to your Suns library. $5 and it's in the mail.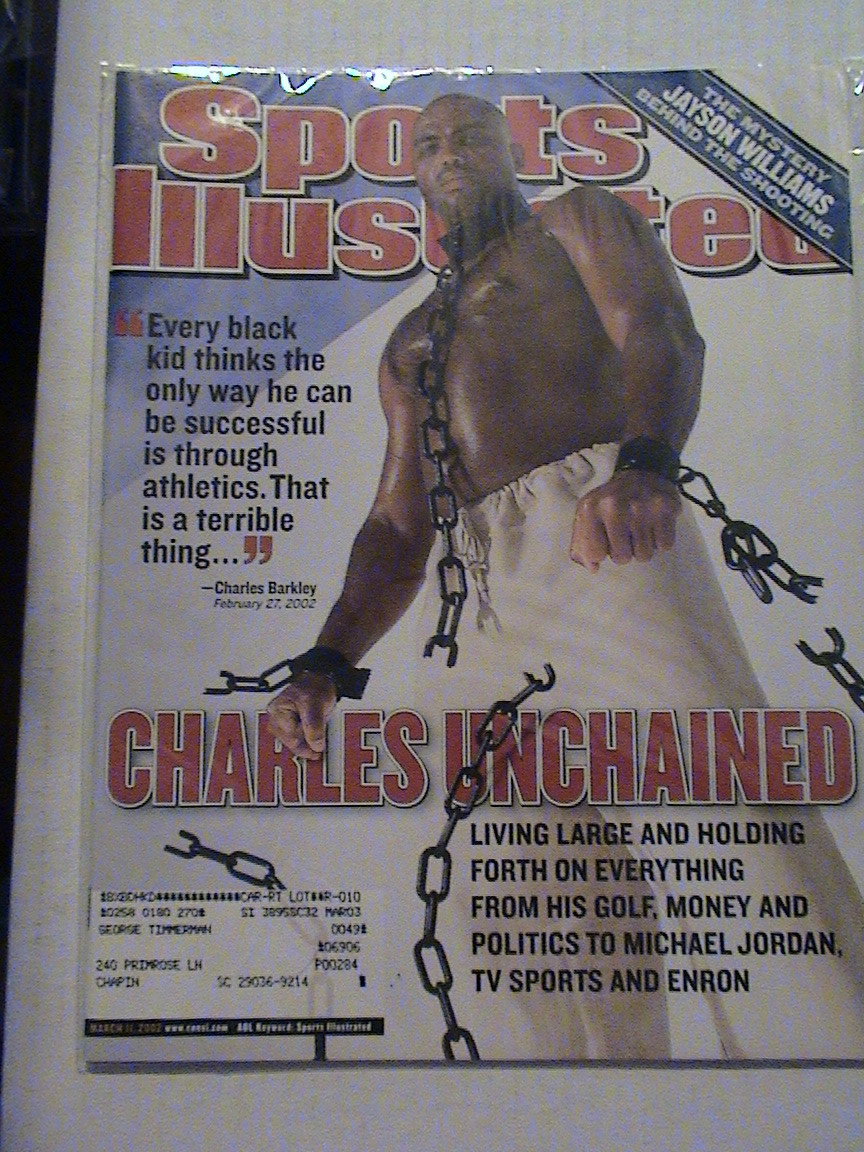 Four magazines here featuring the Round Mound of Rebound on the cover. You get 1 Sports Illustrated, 2 Beckett Magazines, and 1 Tuff Stuff. One of the Becketts features Dr. J contesting a jumper from the Chuckster. Find out who wins for just $12.50 after shipping.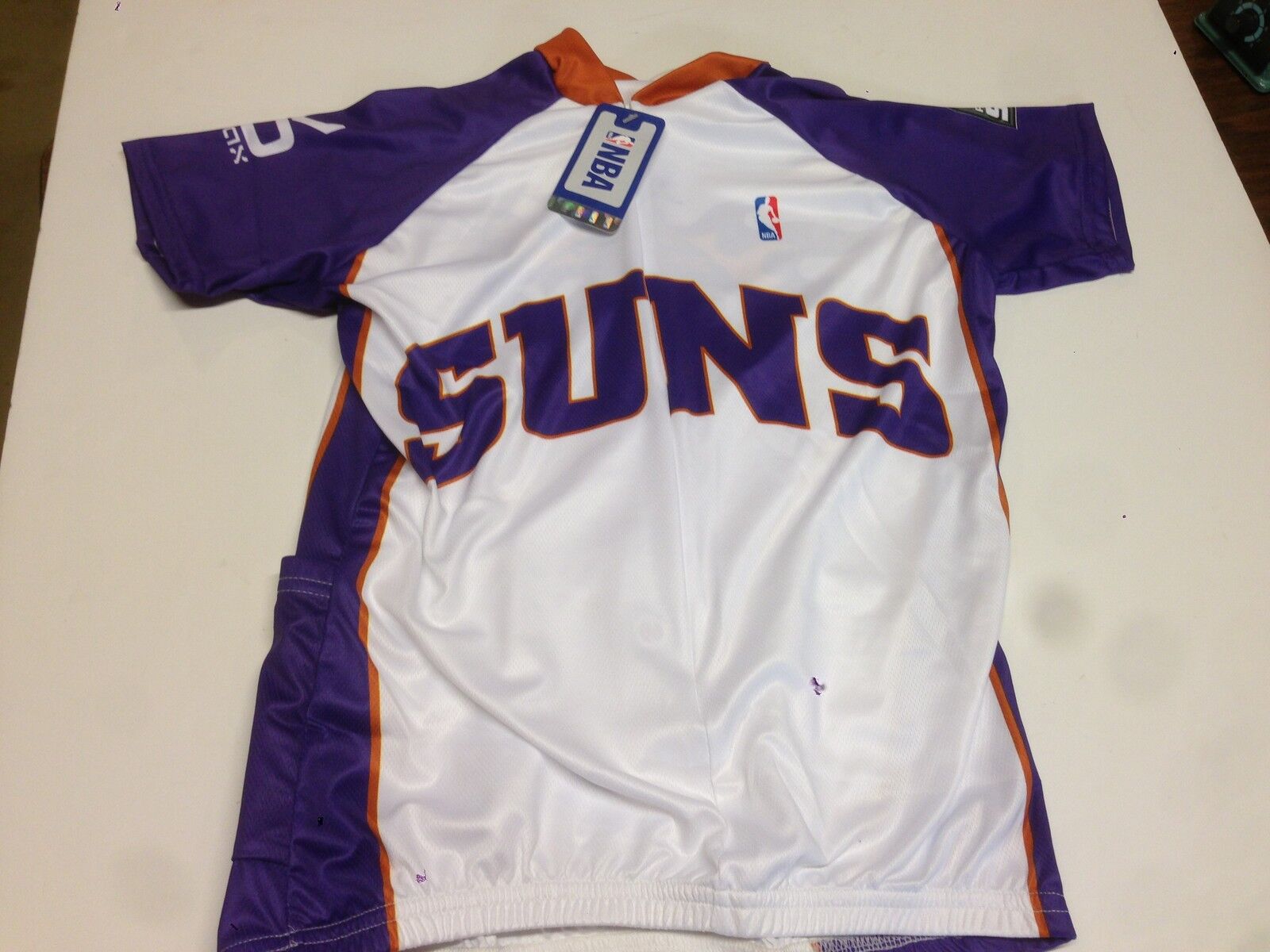 I'm mildly surprised this is even a thing. Isn't this playing to a very small (pun intended) audience? Either way, if you are female diehard Suns fan (size small) who loves cycling, or if you know such a person, this is yours for about $50.

Likely among the rarer game used jerseys you'll find up for sale. Burke spent two of his three NBA seasons with the Suns, averaging about 3 points and 2 rebounds in 8 minutes. $185 after shipping and the jersey is yours, but the seller will hear offers, so scoop it up for half that.

For half the price and twice the star power, you can get close and personal with former Suns center Mark West. These game worn shorts are yours for about $85 dollars after shipping, but again, the seller will hear offers. West spent 17 seasons in the NBA with 7 different teams. He started every game for the 1992-93 team that advanced to the NBA Finals. For his career he averaged 5.7 points and 4.9 rebounds.

Another Christmas ornament up for bid. This one is of an Amar'e Stoudemire jersey. It also comes with its own purple, satin covered box. Weird. But it's only $7.50, so get after it.

Another strange item. If however, you are a fan of basketball and hip hop, oh and have $500 burning a hole in your pocket, this could be the perfect item for you.

It's used. It's also six bucks. And now it's on its way to your desk.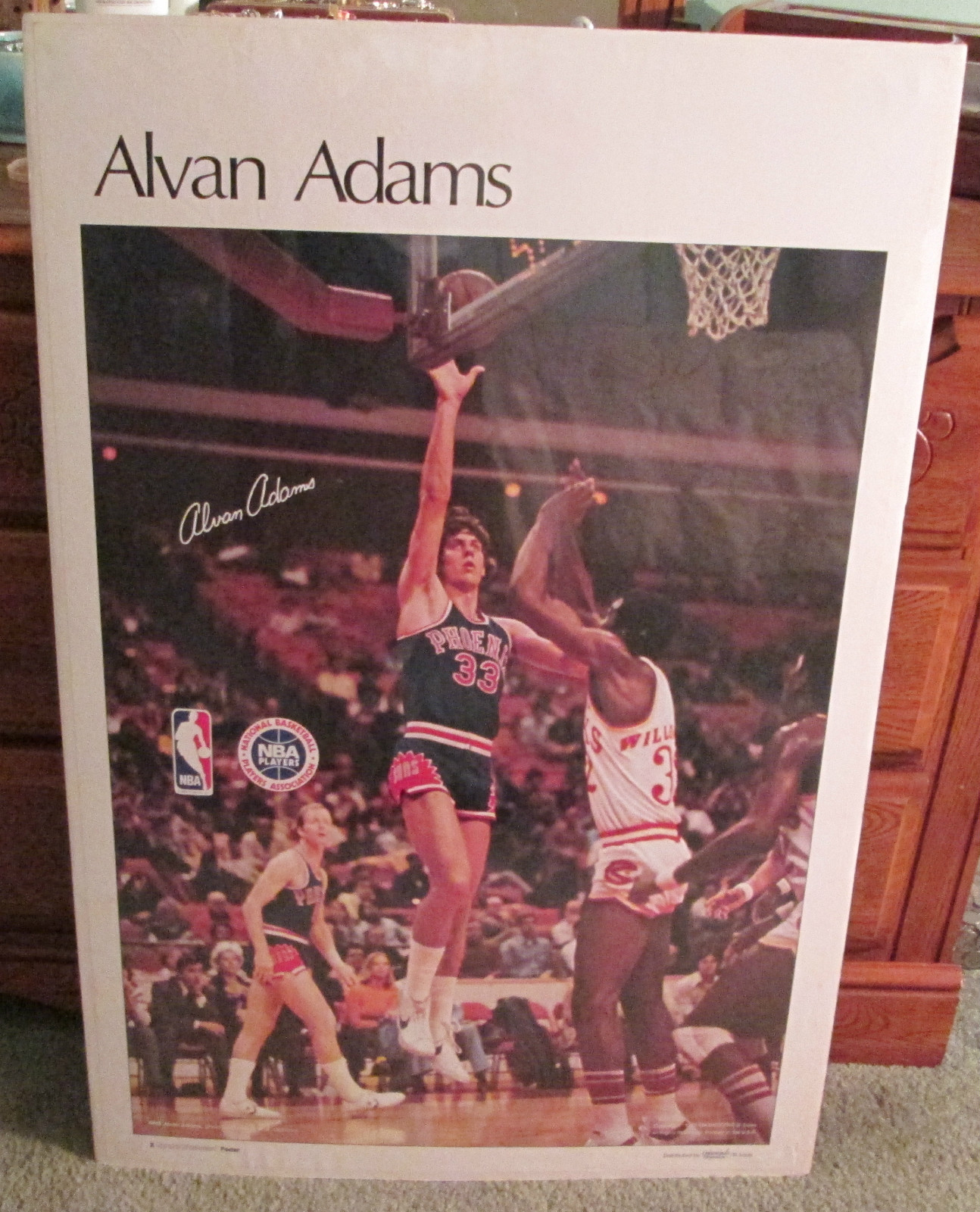 This would look fantastic on the wall of any man cave. I do agree though that the price is a little high. Make an offer and pick it up for less than the $52 asking price.

Soften your image with this gem. 45 bucks after shipping, but you can make an offer.