An abbreviated version of Suns Swag this week. I'm traveling to Indiana and you're a basketball fan, so you can appreciate that. Enjoy.

For performing the NBA version of Eyes Wide Shut. Bidding is at $23, shipping is another $3.50.

I don't know what to call this. It's a brown shirt. It's got a Suns logo, a Champion logo, a Starter logo, an NCAA tag, and some sort of cat wearing a Charles Barkley jersey. If this makes sense to you it's yours for forty bucks.

Cool vintage item here. Featuring the roster of the 1982-83 Suns. Plastic, four cups in all, can be had for 20 bucks or less.
Autographed Tom Chambers Poster

And it's for a good cause. Bidding is open, less than four bucks to ship.
Suns Gorilla Promotional Shirt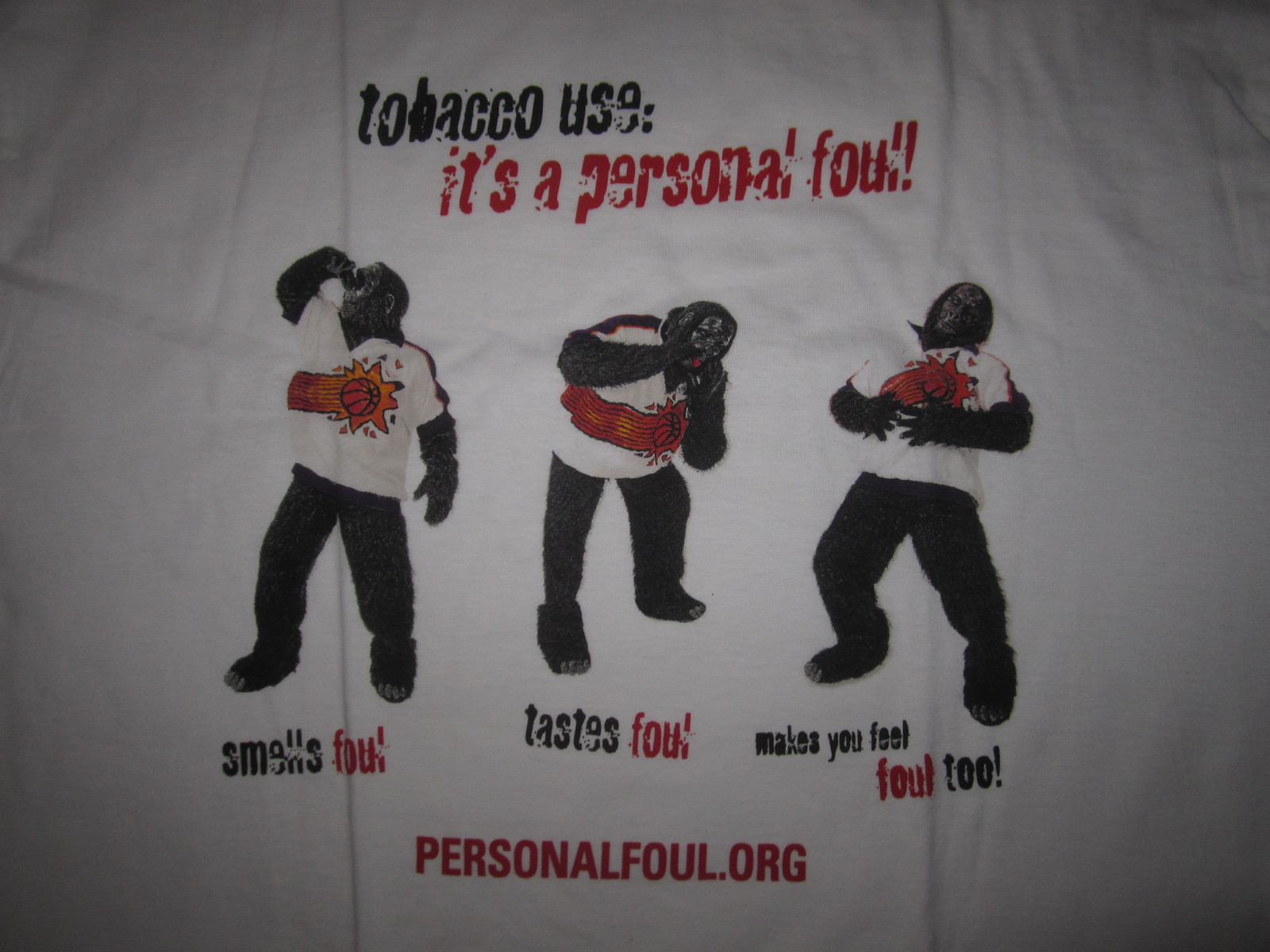 Don't smoke kids. New, never worn, seller will hear offers or buy it now for $20.