This came up in a past entry of Solar Flares, but for those unfamiliar, STAT also has his own cookbook. For the less kosher population, we have this collection of recipes, favorites among the early 80s Suns, their spouses and family members.  For $23 after shipping you too can learn the secret of "Truck Robinson's Favorite Shrimp Creole" or "Johnny High's Favorite Coconut Cake."

It's hard to gauge the desirability of this jersey.  Many fans will want the name of a player on the back, but the rarity of this piece can't be disputed.  This is an authentic sample of the Latin Nights jersey that eventually was adopted by many squads throughout the Association.  The seller has samples for several other teams for sale as well.  This will turn heads, there's no doubt about that.  350 bucks all in and it's yours.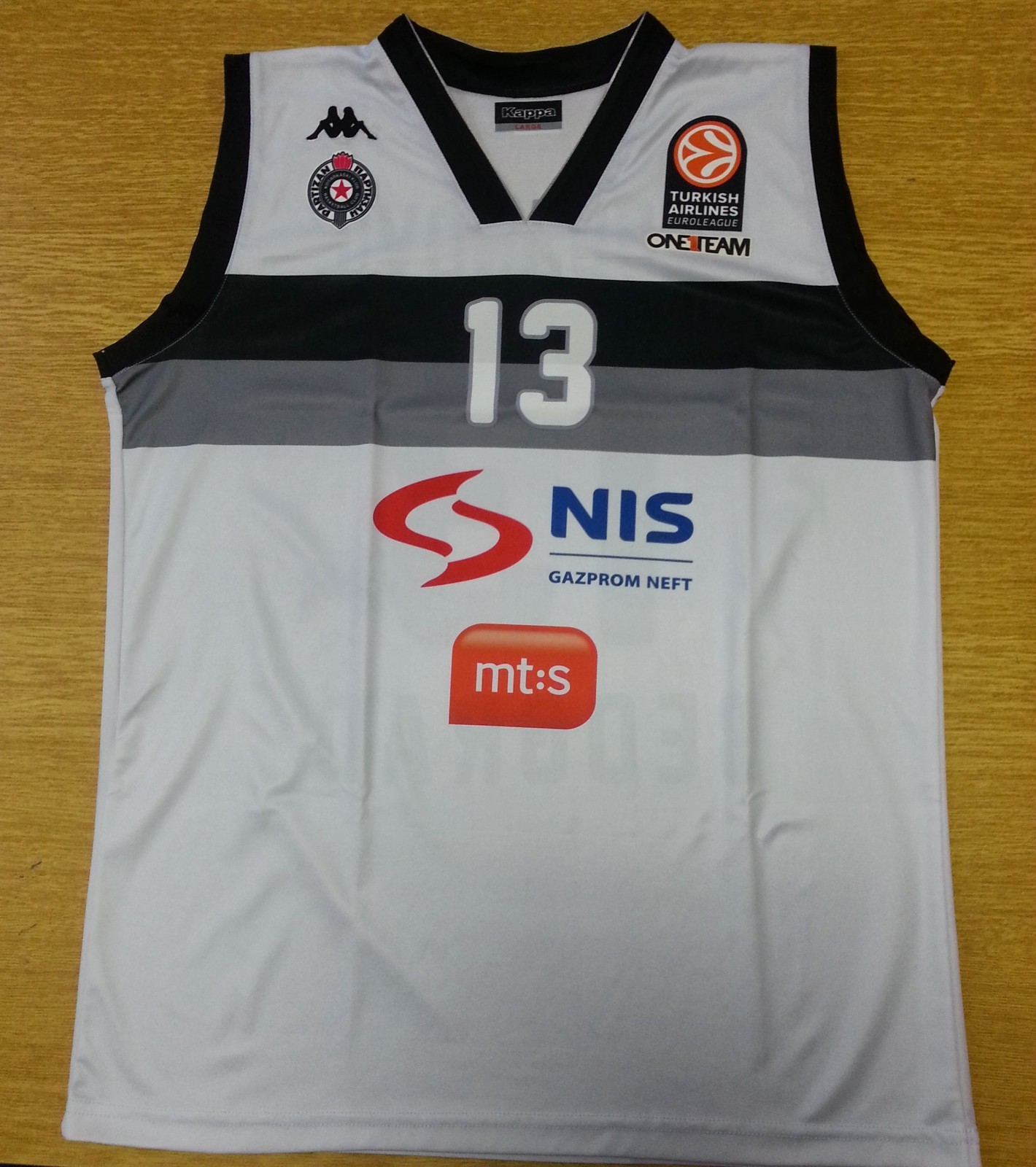 Ok, before you get excited about this one you should know that it's no longer for sale.  I only bring it to your attention because the seller has several Euroleague jerseys, and I think there's a fairly good chance that another one of these pops up in the near future.  This jersey features corporate sponsorship on the front, which is something you have to look forward to in the NBA, and is from Bogdanovic's 2013-14 season with Partizan Belgrade B.C.  Bogdanovic was named the Euroleague's Rising Star and was the Serbian League's Finals MVP.  Bidding on this jersey got up to $109 plus $10 shipping.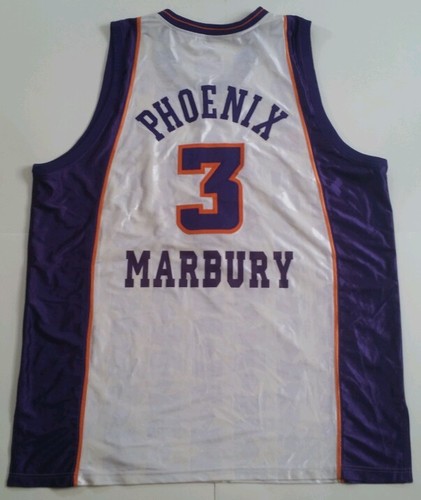 Hmmmmm.   Firstly, I'll leave this here. I don't really know what to say about this one.  Special edition?  Ok, if you say so.  Tag reads "Made in Russia."  Tag also reads "Mitchell and Ness" and "Reebok."  My best guess is this is a misprint from the seedy underground world of counterfit jerseys that you should totally involve yourself in because they're like 20 bucks a pop and you can afford the occasional hilarious error.  If  you're entrepreneurial like I was 10 years ago, maybe you even talk your little brother into selling them at a 300% profit.  Beware this conversation though:
Brother:  Hey man, I don't think these are really "authentic" NBA shorts.
Me:  Why, what's wrong?
Brother:  They have pockets.
This guy wants you to buy at $109 plus another $5 for shipping.  Don't do it!  It's a trap!

Another puzzler.  It's unlikely you'll come across another one of these.  A Charles Barkley "Hall of Fame Legends" jersey following his enshrinement in 2006.  Further proof that if money can be made, the NBA is on top of it.  One does have to wonder however, how many of these jerseys do you think were sold?  No bids on this one, it opens at $16 with $6 shipping.