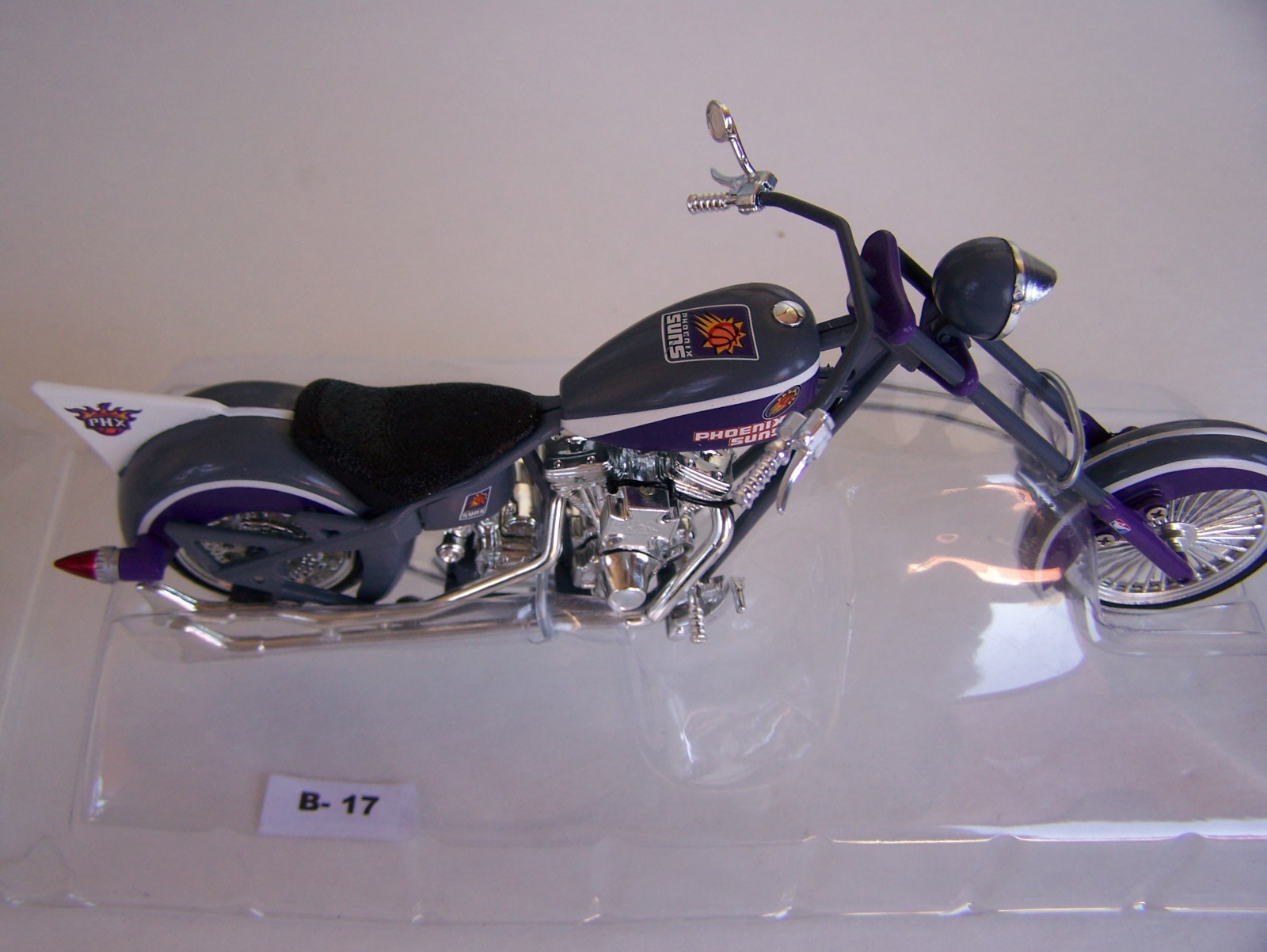 Undoubtedly these can be had very easily, and I'm sure they were mass produced for every team in the Association, but it's entirely possible it has never crossed your radar. Well now it has, and it's something you want. This one will run you 18 to 20 bucks, but I'm sure if you did a little research you could find it for a bit cheaper. If you're ready for the impulse buy though, act fast, this auction ends early Saturday. For the collectors, the bike does come with the original box. Nerd.

Suns-Shirt-Rip-Gnome" height="261" width="261" />
And what would look best on your desk next to your new Phoenix Suns model motorcycle? A creepy looking gnome clad in Suns gear doing his best Superman impression of course! These are popular giveaways at baseball games, I'm an Angels season ticket holder and we've received three this season alone. My girlfriend is especially creeped out by the Jered Weaver gnome, the ace pitcher not being easy to look at to begin with. This one is a pretty good deal, and can be had after shipping for about 13 bucks. The seller lists 5 for sale, so fear not, there will be one waiting on you, ready to haunt your dreams.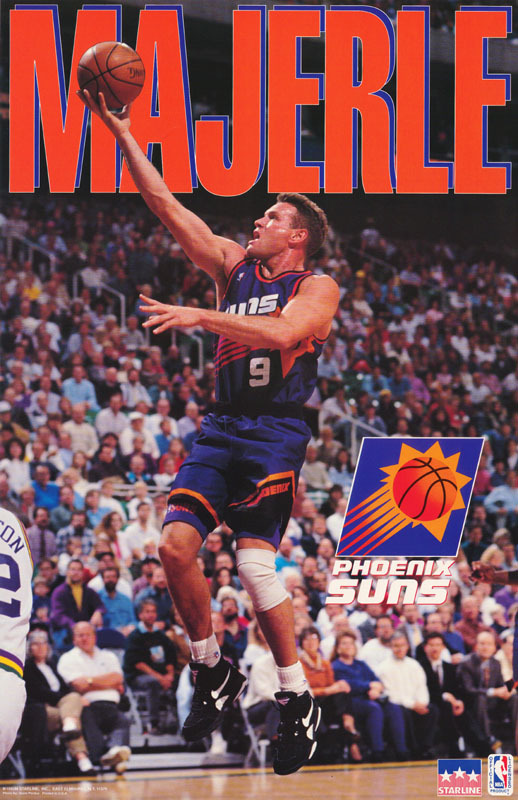 This was a bit of a selfish addition to Suns Swag this week. I had this same poster on my wall growing up, along with many of the other Starline posters. There are a lot of posters on eBay not worth your dollar. It may be a reprint or a much smaller version of an original. This is  the real thing though, and would make a perfect addition to any man cave. A smoking deal here, Thunder Dan can be on your wall for just 9 bucks after shipping. The seller has a warehouse full of posters, so find 5 you like and they'll cut you a deal.

Your opportunity to own Jason Kidd sweat. You're welcome. The seller writes that Jason Kidd gave him this wristband went exiting through the tunnel at a Suns home game. A completely plausible story, though you should know that this item comes with no documentation verifying its authenticity. If you've got $40 burning a hole in your pocket though, this can be an interesting addition to your Suns collection.

Deal of the week, and a perfect addition to your wardrobe. $13 dollars and you own this Whataburger giveaway. No stains, no holes, size large. Pay tribute to the "Voice of the Suns," Al McCoy with this shirt featuring his cartoon likeness. The longest tenured announcer in the NBA has missed just one game since 1972. That's worth 13 bucks right? It's at least a better buy than that player tshirt purchase you regret. It's cool, we all have one. No worry about this shirt becoming outdated. Al will be calling games long after you're dead and in the ground. Shazam!