I had several of these growing up, but never one of the Phoenix Suns variety. This is a size large in "great condition" and the price is right. 30 bucks after shipping and it's yours.

Just a basketball card, and not a particularly valuable one. I include only because I think the picture is funny. Four dollars worth of funny. Seller has several for sale.

Exciting play by play action and highlights from the 1975-76 season and signed by Al McCoy to boot. If you want to add this to your collection, bidding starts at $30, shipping is another $14.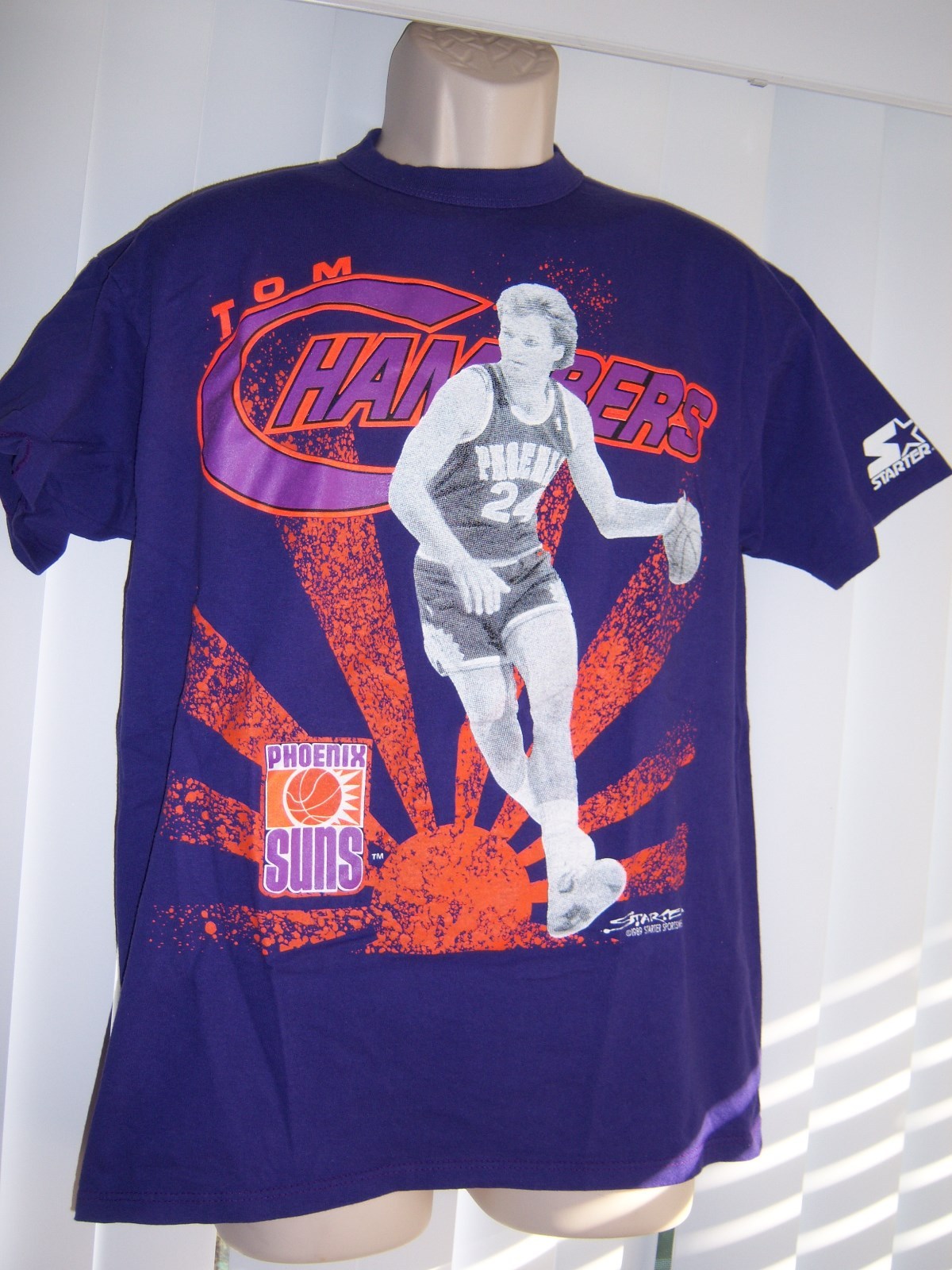 So hideously perfect. Size XL, Looks to be in good condition. Buy it now for $20, or make an offer.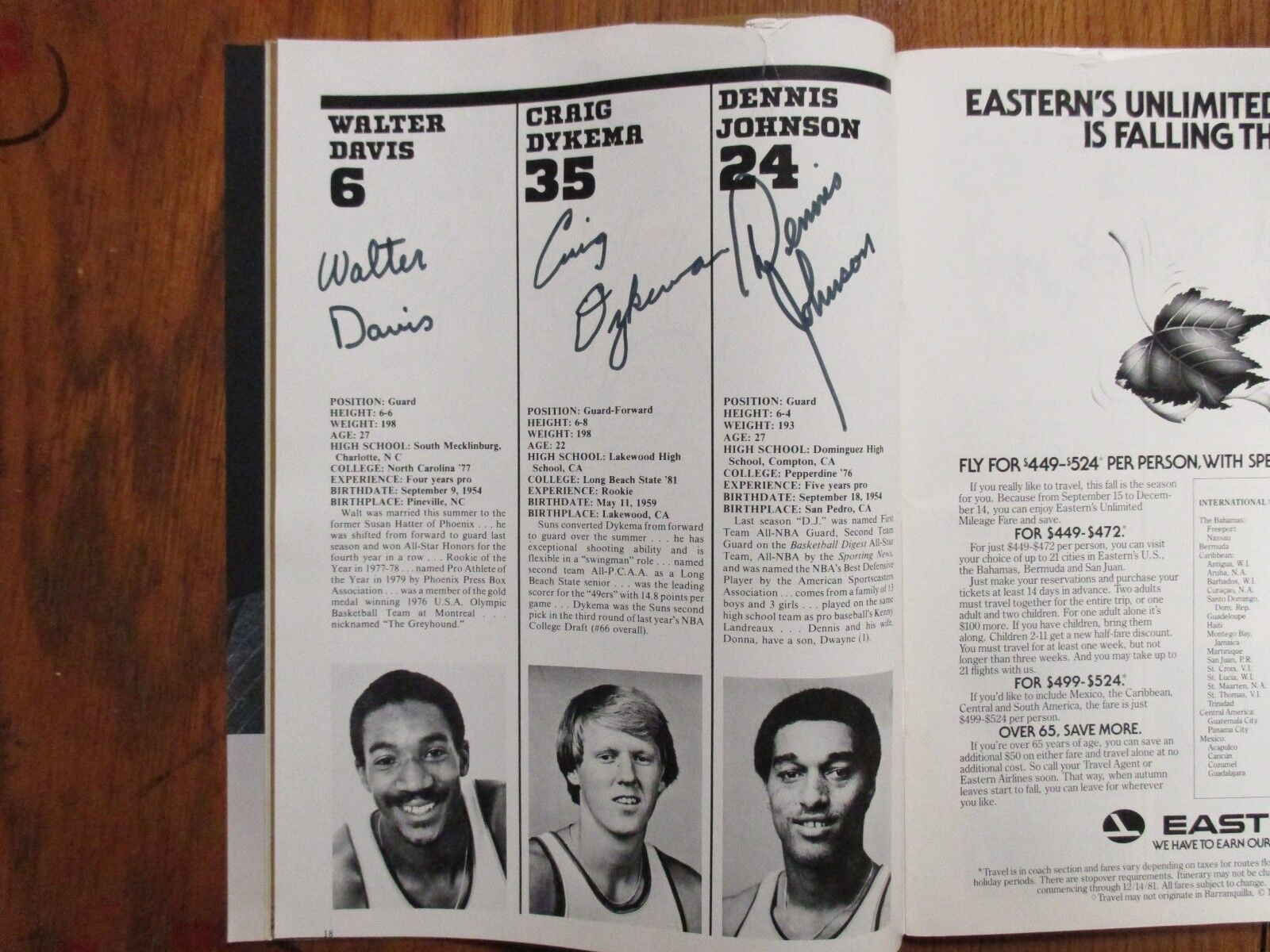 Obviously autographed items don't command the same dollar they once did, but this is still a pretty cool item for the price. Even cooler is you get the signatures on a program from a Suns/Bullets game in 1988. 13 signatures in total, including Walter Davis, Alvan Adams, and Dennis Johnson. Buy it now for $60, free shipping, or you can make an offer.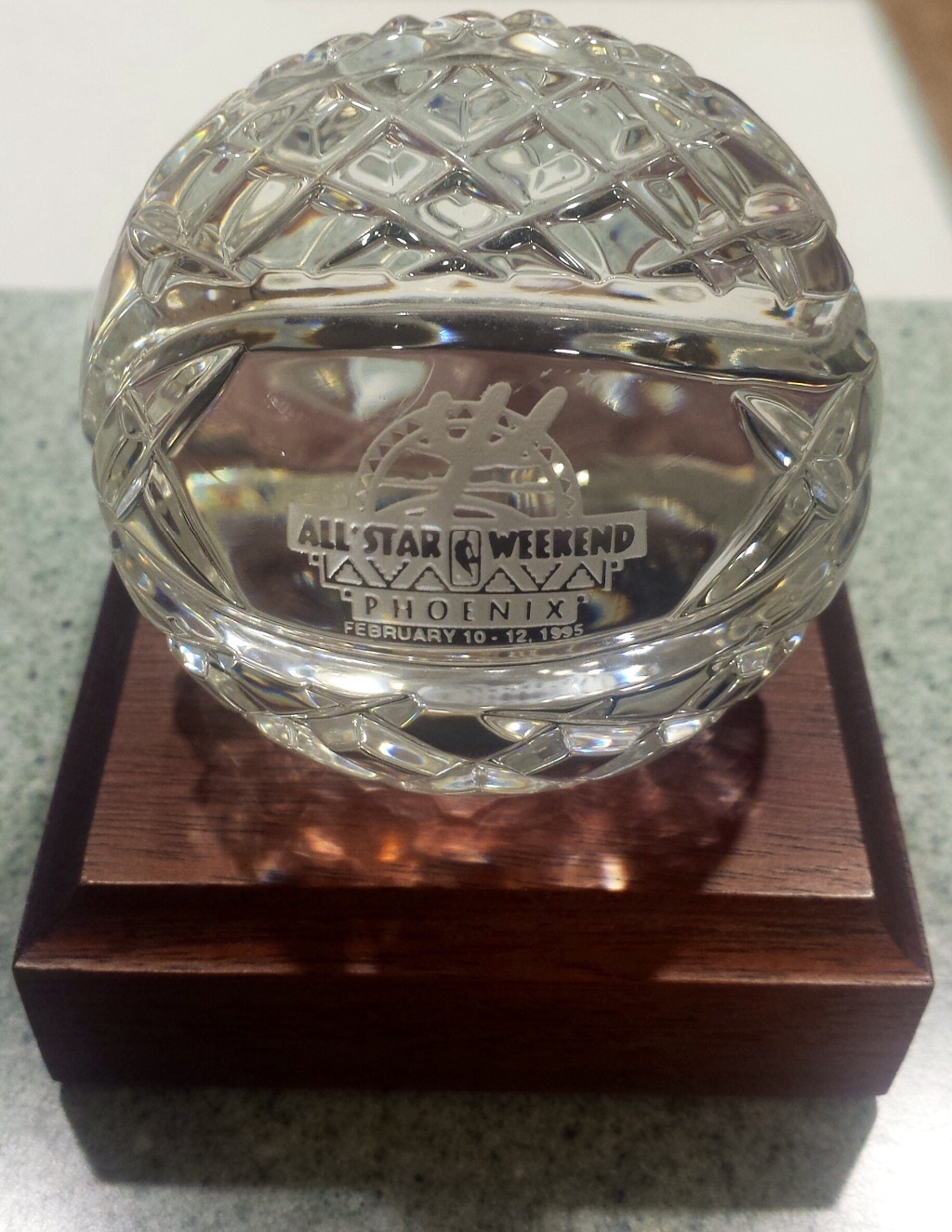 Commemorating the 1995 NBA All Star Game in Phoenix. Seller claims it has been sitting in their curio cabinet since the day after the event. Complete with wood stand, yours after shipping for $50.

We've featured similar pennants on Suns Swag before, and only include this one because the price is right. Add it to the man cave for a ten dollar bill after shipping.

Featuring the coach of your Suns SCHOOLING Magic Johnson. Buy it now for $16.45 after shipping or you can make the seller an offer.

Would look great next to your Hornacek poster. This one is a little cheaper, $14 after shipping, but it's from the same seller who will hear offers. See if you can pick up both of these for less than $20.

Definitely a niche item here, but if you need people to know where your allegiances lie while you're on your smoke break, this item is for you. $9.50 all in.