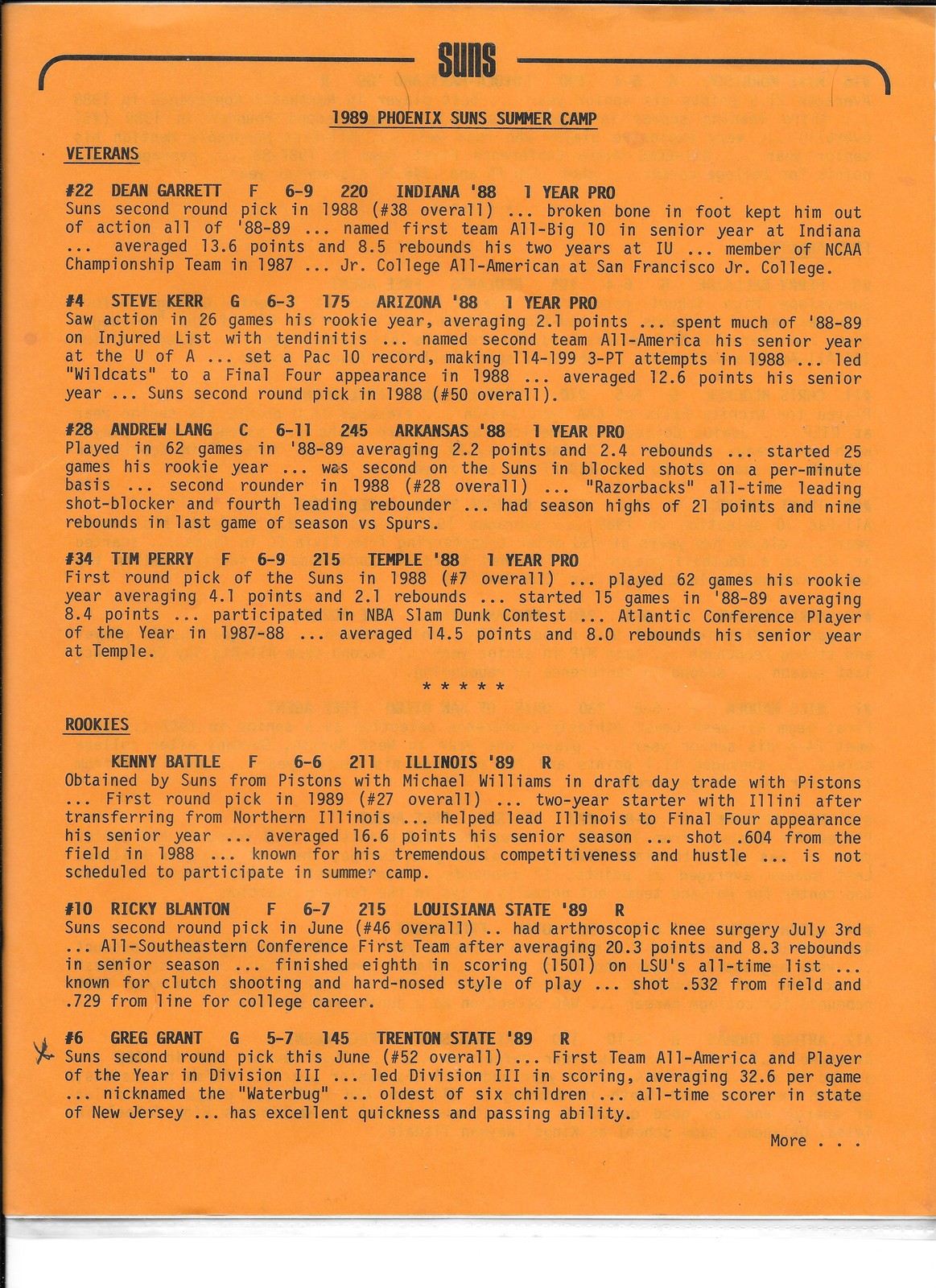 Very cool item here. Throw it in a cheap frame, and it will be a nice addition to the man cave. The 1989 Suns summer camp roster, one page, is at 99 cents right now. Four days left, two bucks to ship.

More great man cave swag here. Box is unopened and the price is right at $5, another $10 to ship. Too steep? Seller will hear offers.

I'm a big fan of goofy t-shirts with cheesy slogans. If you are too, then this "scorching" t-shirt is for you. $24 after shipping and it's yours, but the seller will hear offers.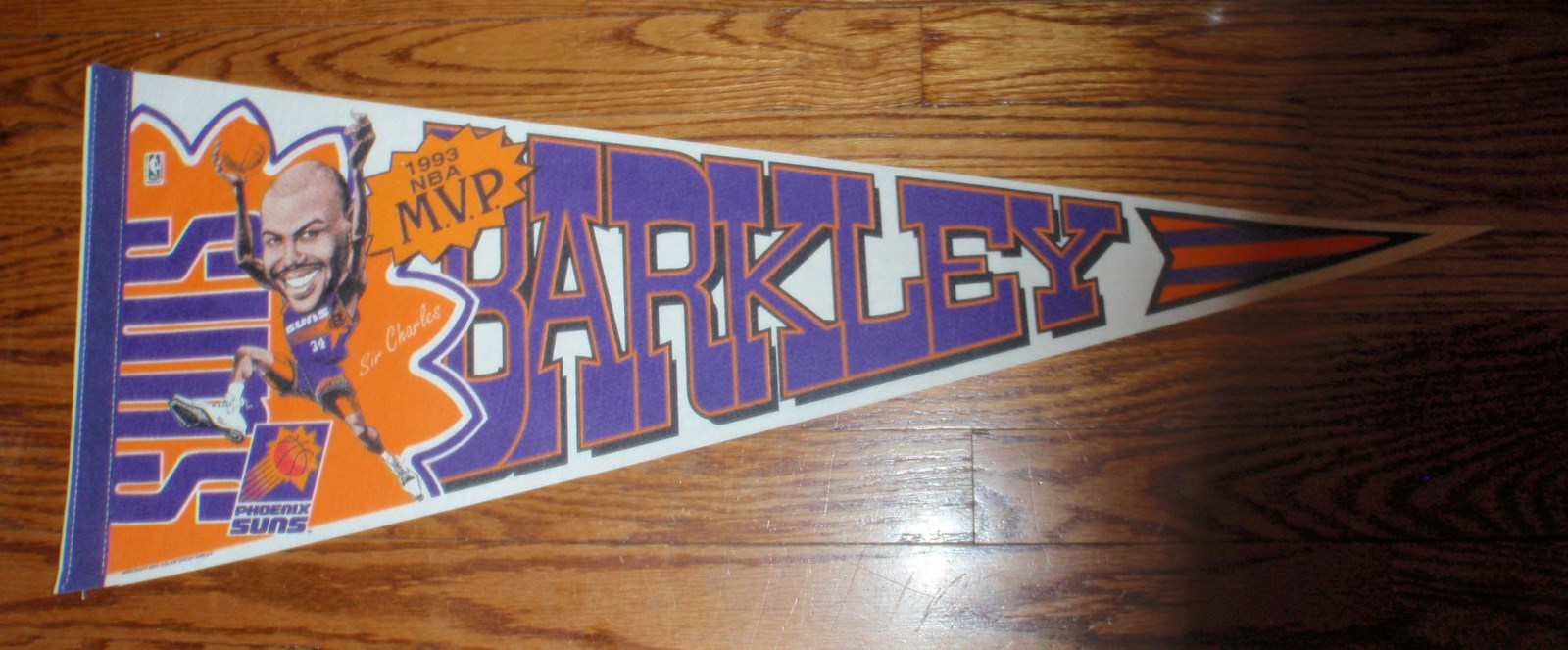 Not nearly as vintage as some of the other pennants we have featured on Suns Swag, but it's still a cool piece commemorating a great time in Suns history. Pick it up for $13 if not less.

From the same great era. Impress at your next business meeting with this tie recognizing the 1993 Western Conference champs. Bidding is at $19 at the time of this post, shipping runs $2.32.

#182 of 10,000. They made 10,000 of these things. Grab it for $30 or less.

Another hideously fantastic shirt up for bid. Buy it and become a master of the elements. It can be had for 23 bucks after shipping.

Seller has a ton of these, so if Hornacek isn't who you are looking for, click anyway. Bidding is at $2, shipping is at $2, four days left.