From the second season in franchise history. Guide is in "excellent to near mint condition." Bidding starts at $10, shipping runs another $3.

A classic. Size large. Jacket already has a $50 bid, shipping is free and five days remain on the auction.

Wow. I'm shocked this is a thing. Yours for $36 after shipping or you can make an offer.

With sleeves if that's your thing. Seller is looking for $300 plus another $8 to ship.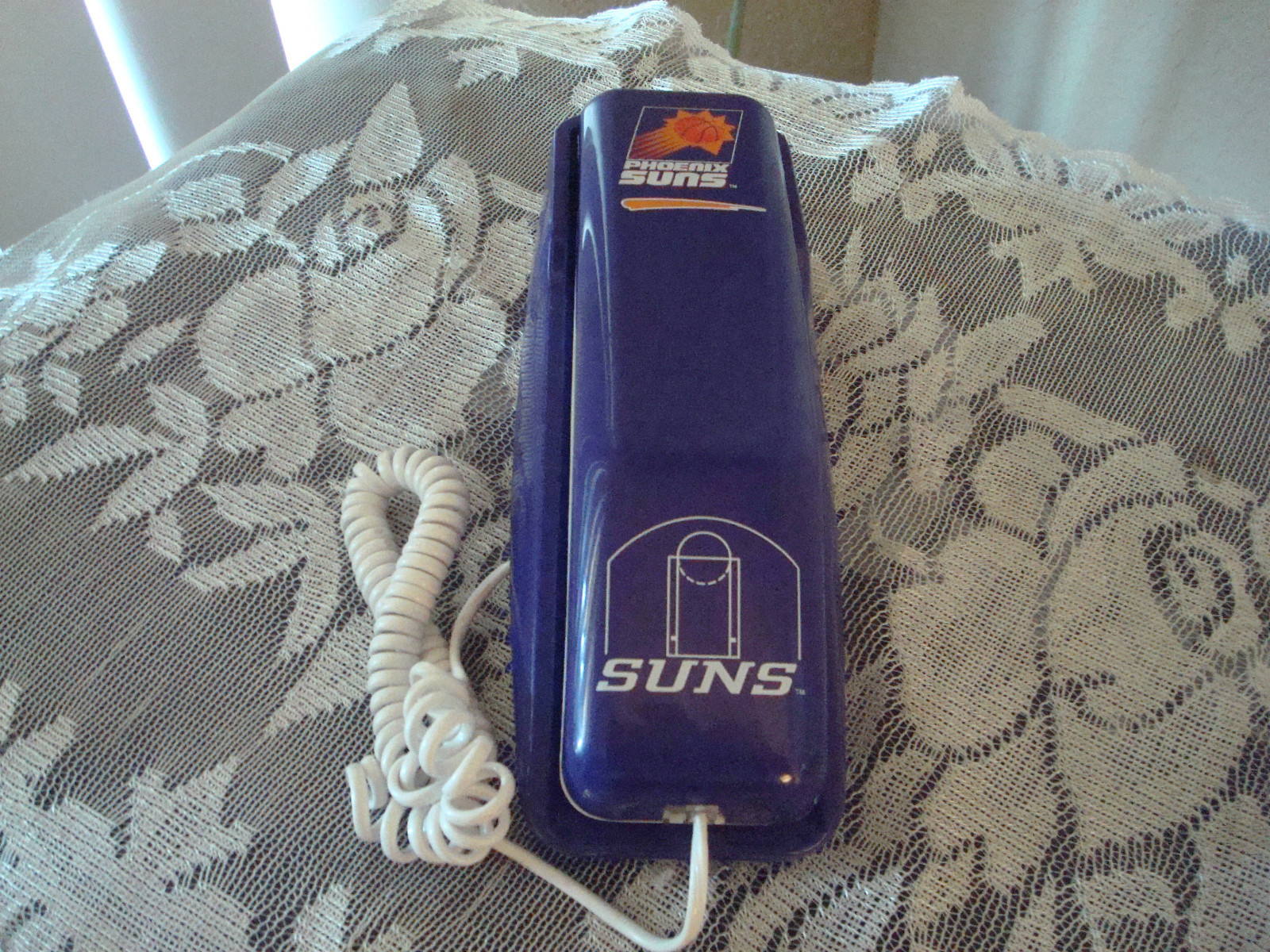 Great for the man cave for anyone who still has a landline. Yours for $22 after shipping.

Green? I don't know, take your best guess. If interested though, there's about 2 hours left and there were no bids as of Thursday night. $5 to ship.

Wow wow wow. It's interesting. I don't know if it's worth $60 bucks after shipping, but it's interesting. About three days left to bid on this beauty.

"Vintage snap button." Size medium. You know you're thinking about it. Bidding is at $59, buy it now for $77, nine bucks to ship.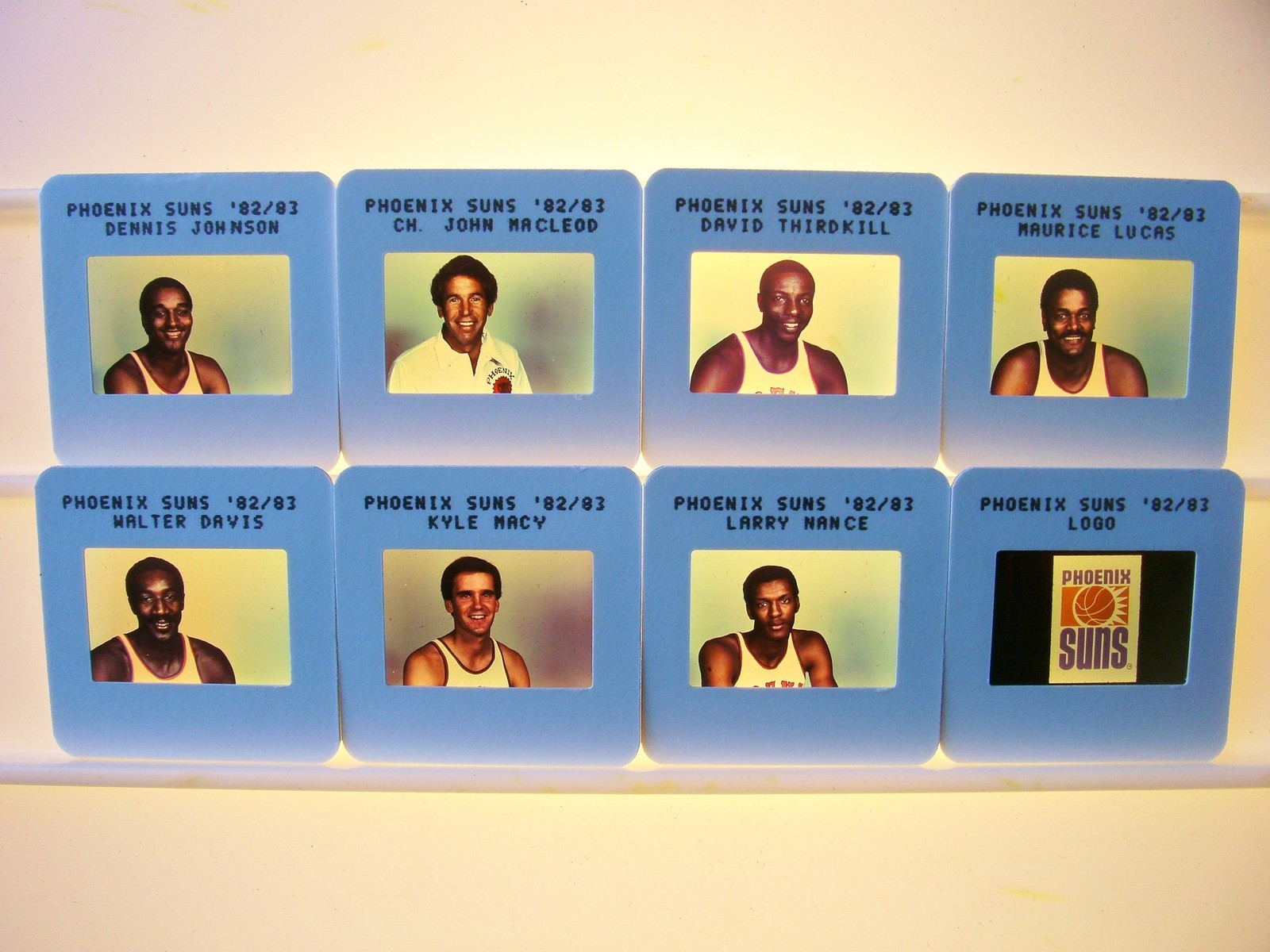 We've featured these on Suns Swag before if you've never seen them before. There are a bunch of these on eBay for a variety of prices. This set will run you about 20 bucks after shipping and includes 8 different slides.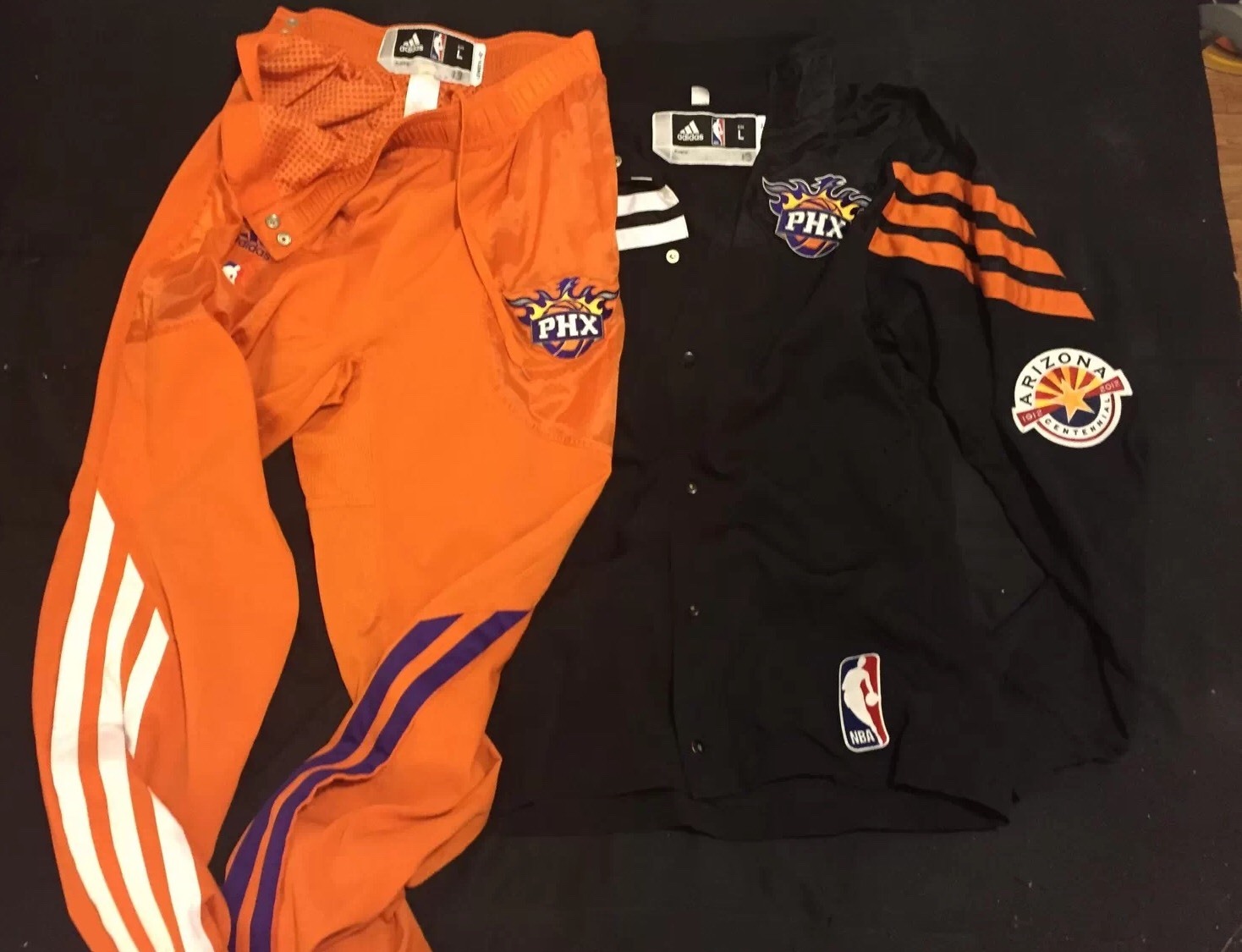 Seller says nothing of a COA, but claims the jacket was worn in Nash's final game as a Phoenix Sun. If interested, but prepared to dig deep. Seller is looking for $1200.