O knows! The price is wrong, though it's a fun item. The seller would like to see $60 plus $5 shipping for a used t-shirt, but will hear offers. Let the low-balling begin.

Price is a little more palatable here. Bidding is currently at $46 and shipping is free. 14 signatures in all and seller states it's been kept in a sealed bag since 1992.

Straight from the 1991 NBA Playoffs and the Madhouse on McDowell. Bidding is at 6 bucks and shipping will run $2.32.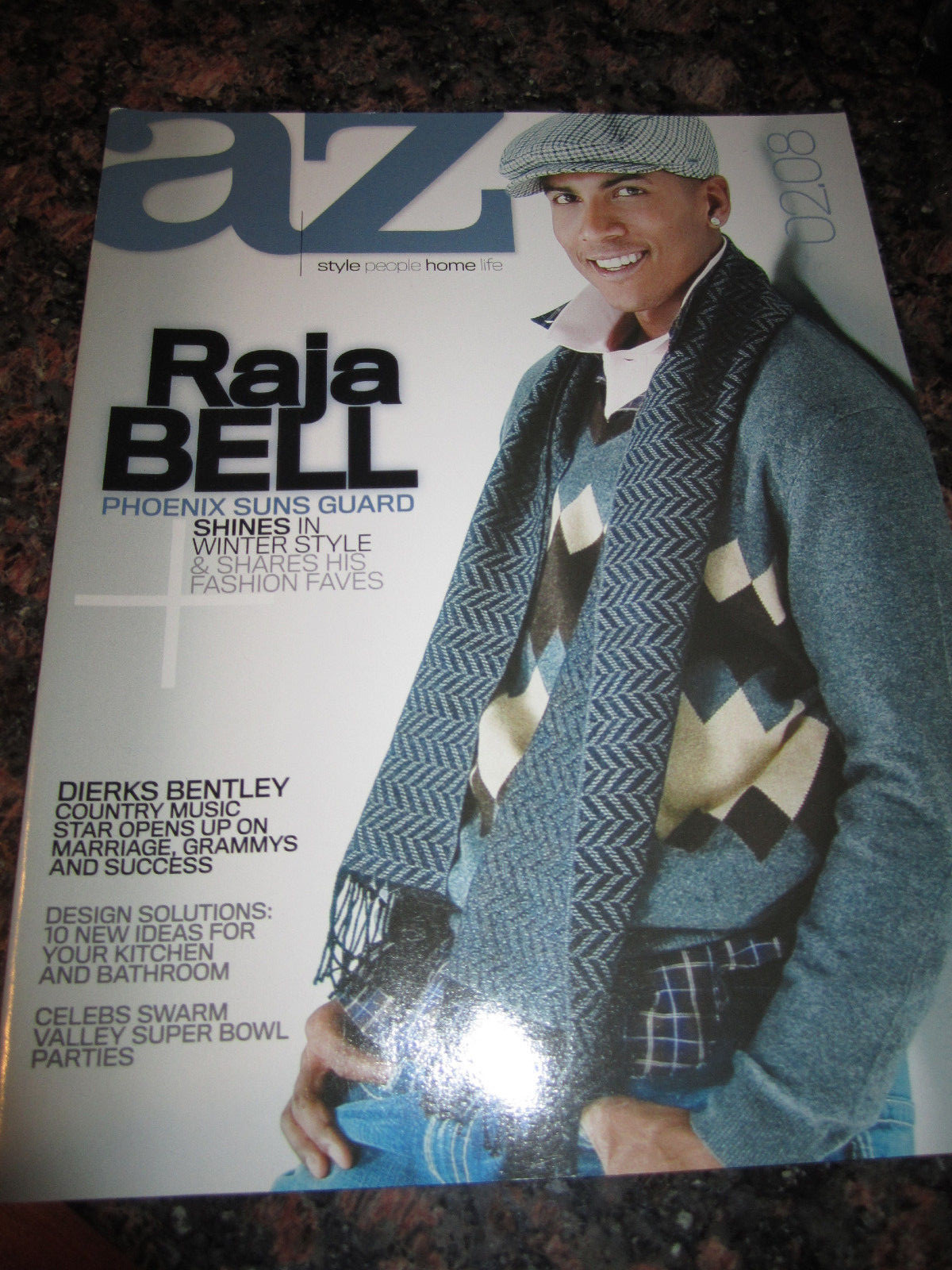 Here's some Suns Swag you won't often run across. A magazine featuring former Suns guard Raja Bell modeling clothes can be yours for the right price. Bidding is at $8, shipping is free.

I'm always fascinated when something like this happens. The year is consistent with the Suns not the Sonics. It's weird, and it's yours, likely for 15 bucks.

Just in time for All-Star weekend. I've seen a lot of vintage warmup jackets on eBay, but the first one like this. Seller says it's "direct from Larry Nance." Pick it up for $300 after shipping.

The life and travels of Craig Hodges is an interesting one. On the court he was a two time NBA champion and won three consecutive Three Point Contests at NBA All-Star Weekend. Off the court he was known for his political activism. This game used jersey can be yours for about $540 after shipping.

Go team. Seller states this banner is "perfect for outdoor." I'm sure your significant other will appreciate that. Pick this up for 22 bucks after shipping.

Stadium giveaway. Seller is looking for $40, but will hear offers, so talk them down. 4 bucks to ship.

Cool item, but a little bit pricey at $40 after shipping. Again, the seller will hear offers, so get to haggling.